A few weeks ago, I was working on a project for a
Cathy
. She has been very generous in sharing her Shetland Fleece samples, and I wanted to make something for her to show my appreciation. I decided to use up the rest of the
Shetland fleece
...the bits that were cast off, not suitable for spinning. I decided to make some felt with them.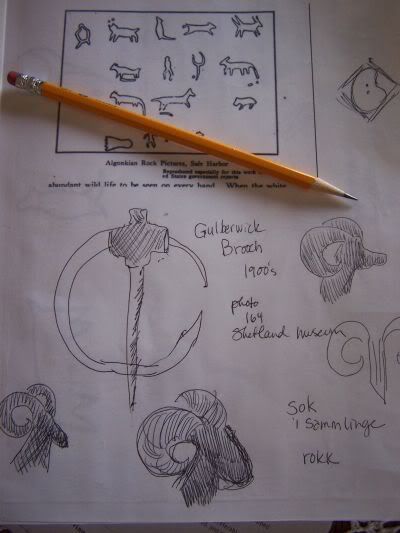 Cathy likes petroglyphs and pictographs. So do I. So I made a piece of felt with some petroglyphic designs that I had seen while reading about them. The pictographs are usually painted on rocks, and the petroglyphs are carved into the rocks. The symbols are found world wide. It is interesting to compare some of the symbols and shapes that are found in rock art from different places. I become amazed at how some symbols repeat themselves. I wonder about their meaning. I wonder about the person who made them, and why. I marvel at how old some of them are, and how they have survived all this time. I've never seen any in real life, but I have looked at some wonderful images online.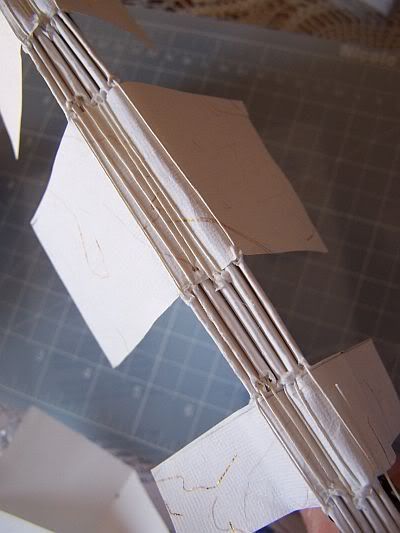 The project I made consisted of making a notebook to cover with the felt. There is a lot to learn about bookmaking..and there are lovely knots and different techniques to master. My first efforts, amateur at best, left me wanting to learn more. I did find some interesting videos on Youtube that were helpful.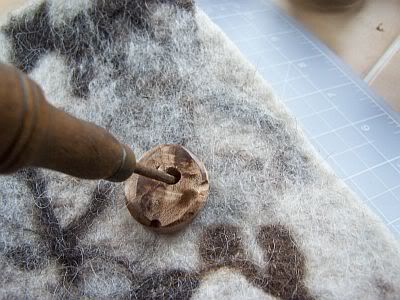 I made several different buttons that I could choose from to work with a lashing to close the notebook, but I forgot to make a note of which one I finally selected.