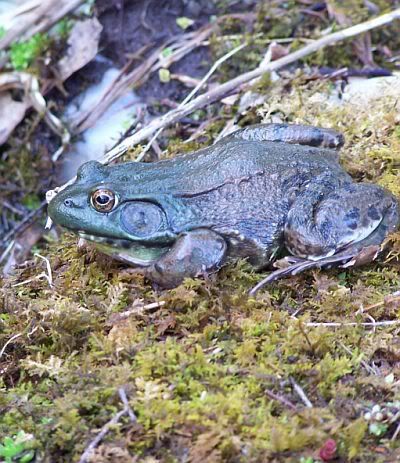 The warm weather has brought the frogs out. They are still dark in their coloring. This one has lived here for several years. I pass by him (or her, maybe he's a she) anyway, I pass it twice a day. Once in the morning, when I walk on my way to the henhouse to let the gals out...and once in the early evening, on my walk back at the end of the day to lock the gals up. We exchange pleasantries. Today ~we agreed~ was a nice day...a bit windy perhaps, but enjoyable.
"i'm breathin in
i'm breathin out
Like Humans Do."
David Byrne
We talk about the birds...they are looking for nesting sites, you know. I tell the frog about one that I found yesterday...in the trumpet vine.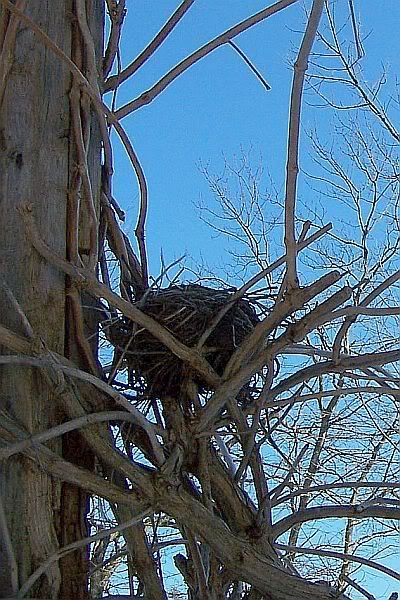 He tells me that the chickadee wants me to clean out the nest box over on the garden fence...the one that the wren used last year. I made a note of it.
A few of the hens wander over to see what we are talking about,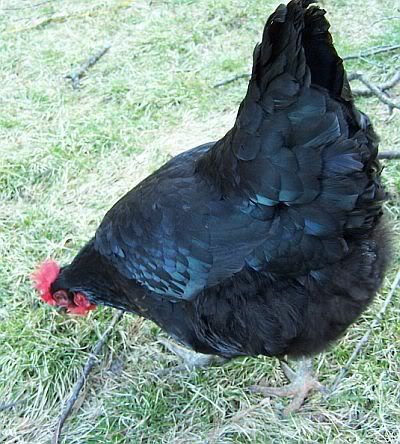 or rather, to see if there is anything good to eat...the frog leaves with a kerplunk into the pool.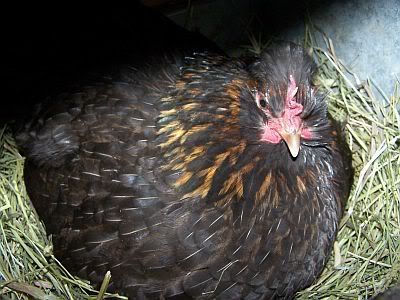 The hens are thinking of nests too. I've got a broody hen in the coop. There is a slim chance that the eggs are fertile, but I'll let her sit for now. I shared an exchange with the hen too (she was not as nice as the frog) and by the time it was over, she had a few ruffled feathers. I got the hint...she is quite determined.
I ask you, is this not the face of a "Moody Broody"?