The Eastern Phoebe has returned finally...and has been announcing it's arrival by singing and fine tuning it's song. This time of year they chase each other, and show off their skill in flight patterns that amaze me. I notice some of them visiting old nesting sites, evaluating repairs that will need to made....sprucing up, spring cleaning the nest. Some of the nests around here are at least 5 or 6 years old. A little bit of fixing up, and they are good to go. This stands in contrast to many other birds, which build new nests each spring.
While cleaning up in the garden yesterday, I found this nest.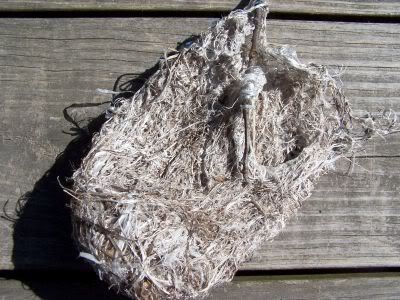 I have always wanted to find a nest from the Baltimore Oriole, so my heart sort of skipped a beat when I noticed it.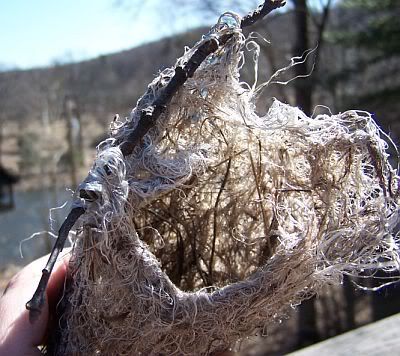 I think it is a thing of beauty. Observe the workmanship...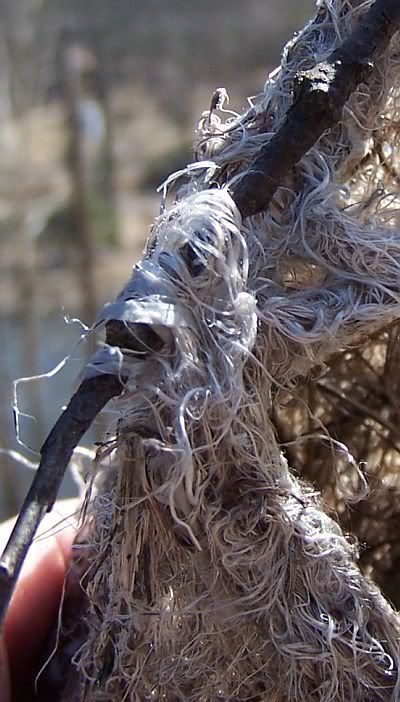 I wonder which strand the bird started with,
the weaving is tight and secure, even though the snow and rains have weathered it.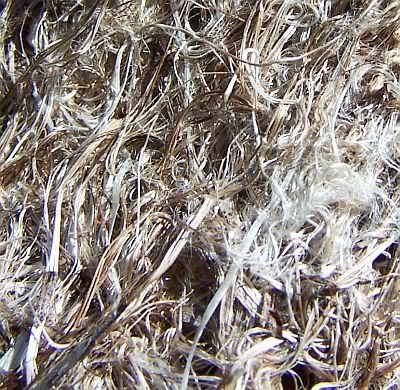 Amazing to think this was woven with a beak.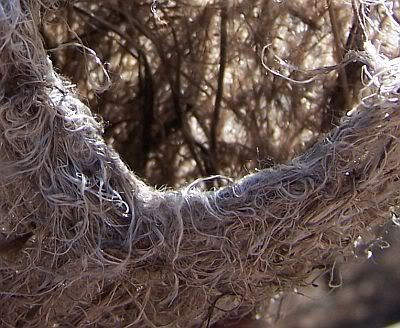 this bird and I....we are kindred spirits....