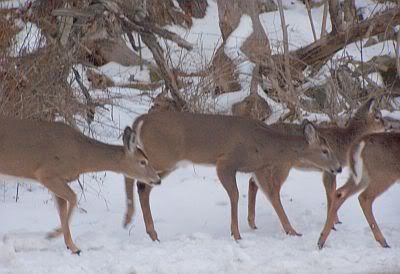 There are eight whitetail that are walking past the riverrim these days. They come to nibble at the bits of grass that we have exposed with our snow shovels.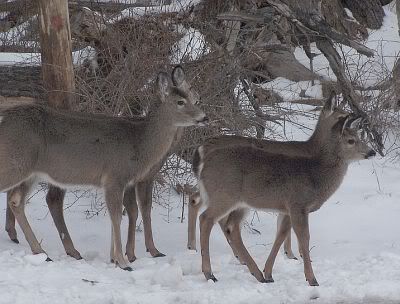 The days have been warm enough to melt some of the icy snow cover, but the freezing nights are delaying the process. It is a slow melt.
On closer inspection of this photo, I noticed a whitetail with a sense of humor...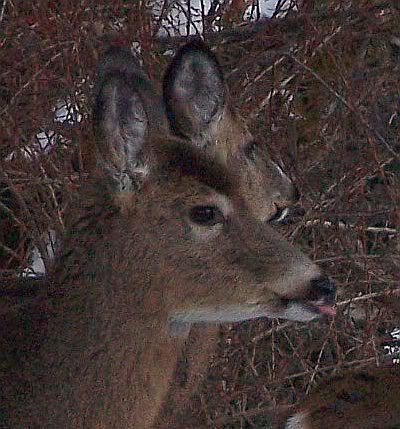 ...blowing a raspberry or expressing a sense of disapproval at the photo op....