there was a momentary break of winter, that gave us a melt and rain and high water on the river. but now the cold is back, and waters recede, and there is the shelf along the rim.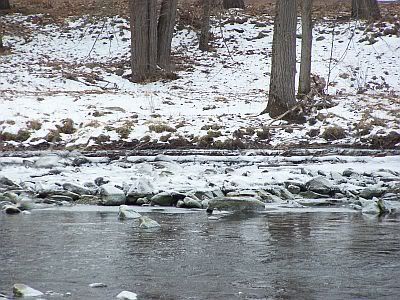 you cannot really notice the beauty of the shelf from a distance, but walk alongside the riverrim for awhile, and it will captivate you.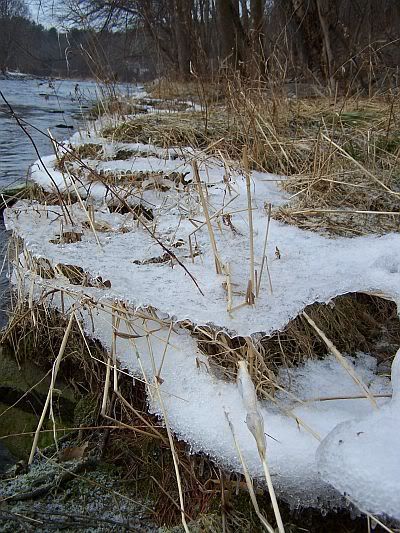 i counted 26 eagles in one spot along the river yesterday. they were all sitting in low hanging trees along the edge of the river. most were with 10 to 15 feet from the surface of the water. i wonder if this behavior has anything to do with the frigid air temps we have experienced over the past few days.