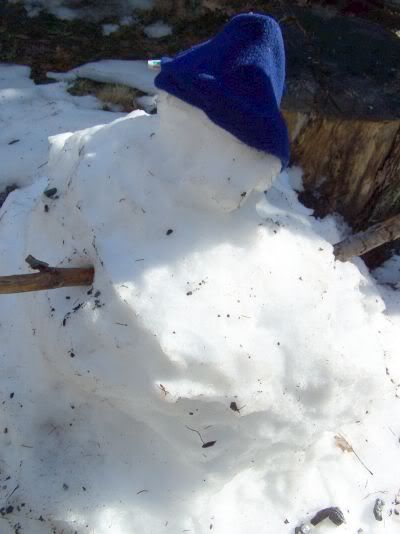 So it seems that my snowman was able to execute his duties to such perfection that it lead to his own demise....never fails.
And, as I suspected, with the January thaw, I was able to finish a knitting project. I give you Version A of the Ice Queen.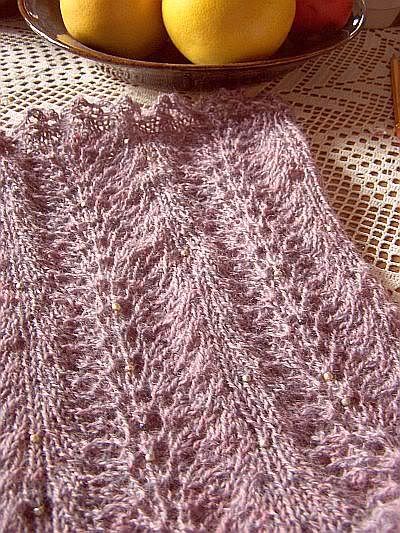 Try not to notice the placement of the beads...I was using artistic license and not following instructions to the letter..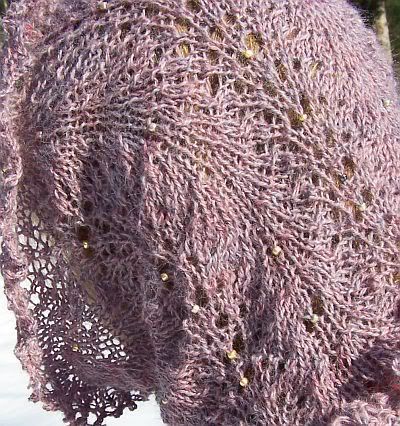 .... (actually, I wasn't working in good light, and failed to notice that the pattern has 2 different colors for bead placement...and the small print instructs you as to which row to place which bead)..no matter....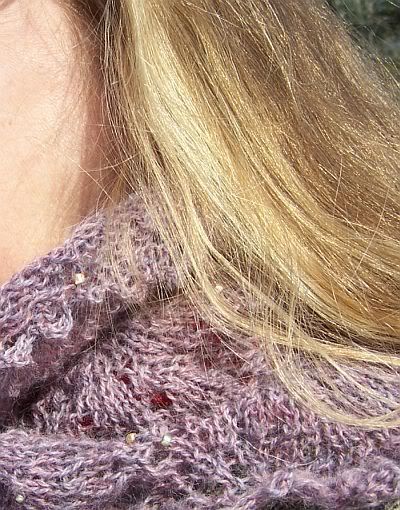 I will pay closer attention while knitting version B. I have started working with Judy's Alpaca/ Silk yarn...and it is lovely.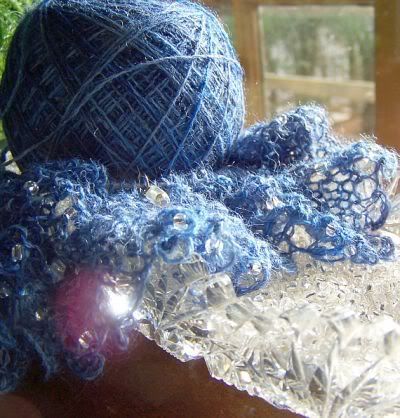 Like water flowing through my hands. The beads are foil lined, and provide a nice contrast with the dark blue yarn. Version B includes many more beads than Version A. The beaded picot cast on took me the better portion of the evening, but once that was finished, the pattern takes off and speed picks up....now if the weather will hold....