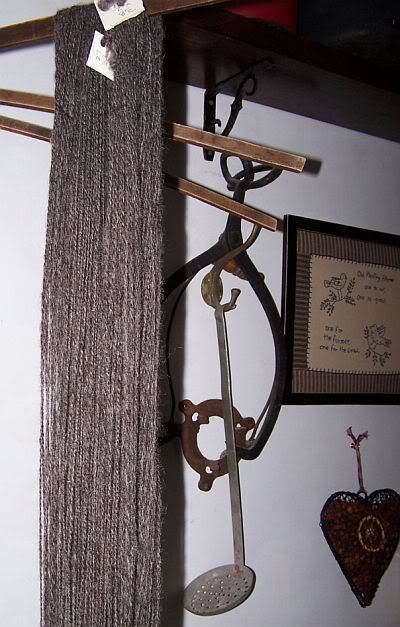 I've been plying, skeining and finishing the last of the bobbins from the pound of Romney that I spun on the Great Wheel.
I decided to block the yarn while drying. I use a pair of antique wire sock forms for this method....although there are a number of things you can use that will do the trick. Whenever I hang my skeins, I always remember what Katy Turner suggested....
A convenient blocking method from Katy Turner: "The skeins are suspended between two dowels or sticks. The upper dowel is hung from a clothesline, chairbacks or shower rod, and the lower one is weighted with plastic bottles containing water or jogging shoes. Not your own, somebody else's, because they get wet."