The days are starting out cool and misty...it takes a few hours for the sun to come out. It is starting to feel like autumn, but we still have not had a frost, and when I went to investigate things in the garden, I am amazed at what is still blooming this far into October. Even the sunspot squash plants are blooming and producing! The basil is going strong, and that is usually the first to give it up.
It is soup weather. I made some sunspot squash soup. The hardest part about the recipe for me was cutting the squash open. The chickens love to eat the seeds and pulp from the insides, so I scooped it out and saved it for them. I roasted the halves with garlic, simmered some onions and celery on the stove, and added the roasted combo to the pot with a little bit of chicken stock. I packed most of it for lunches. I will add the yogurt and spices just before serving.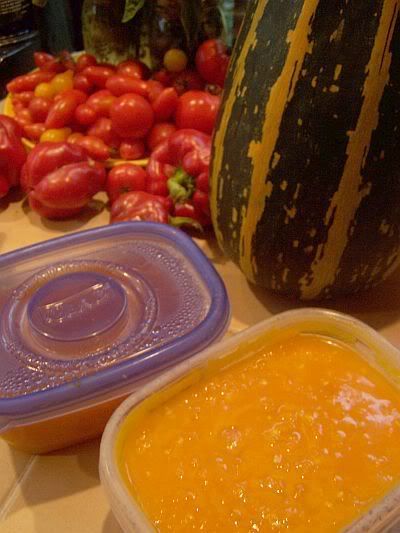 Found a pattern on ravelry that I wanted to try out. It is a neck warmer from Yarn Abuse. Easy, quick...and it "requires one cool button". I made two.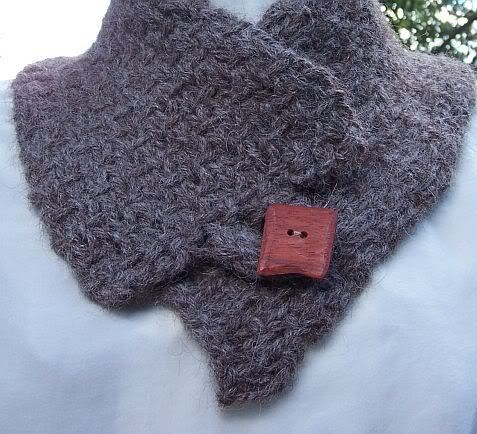 this first one I made from some handspun Alpaca...which I had spun rather thin and then Navajo plied. I carried 2 stands on size 13 needles. The button I made from padauk wood.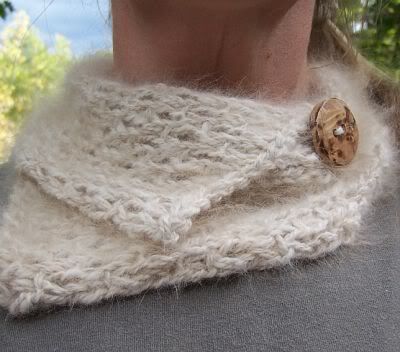 this second one, I made from the handspun angora from Lakota. This is a 2 ply that I also carried 2 strands over size 13's.. and finished it off with a button made of ...hummm..can't remember the wood type...I really need to take better notes... one thing for certain, the angora is extremely soft. I am tempted to turn the right side in, and wear the halo next to the skin. It will certainly be warm and soft.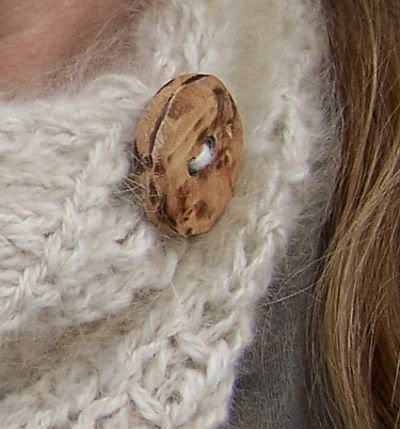 It is a fun pattern and knits up quickly on those large needles. I would make some adjustments next time...because I am finding that the edges are curling, even when I blocked it. On the Alpaca, I blocked it so brutally, that the yarn was flattened in the process! And still the edges curl.