The color of autumn is vivid now...except for the oaks, deliberately waiting to turn. I stand in awe of the color. It is magnificent. It is brilliant. It is...only sugar and acid...leftovers in the leaves....In a few weeks from now, the canopy will be on the ground, the color will be gone, and the forest floor will be brown. I want to save the color.
I save the seeds. The broccoli has been making nice seed. I will not plant this seed, rather, I will use it for sprouting and eat it over the winter. Broccoli sprouts are yummy.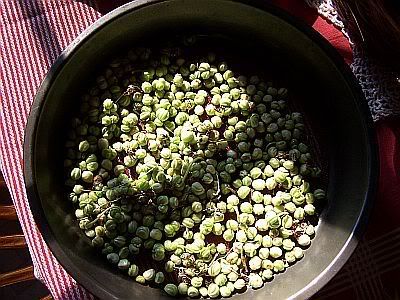 The nasturtium seeds are everywhere. The have a faint peppery or pungent odor. I will save them for next years flowers. They need to dry first. I let them sit on the sieve, and roll them around from time to time.
We went to pick up the fresh hay for the rabbits and chickens. It smelled great. They think so too. Ten bales this year, should take us through.
My husband called me to the garden yesterday evening..."bring the camera!"...he called. I found him with this on his thumb.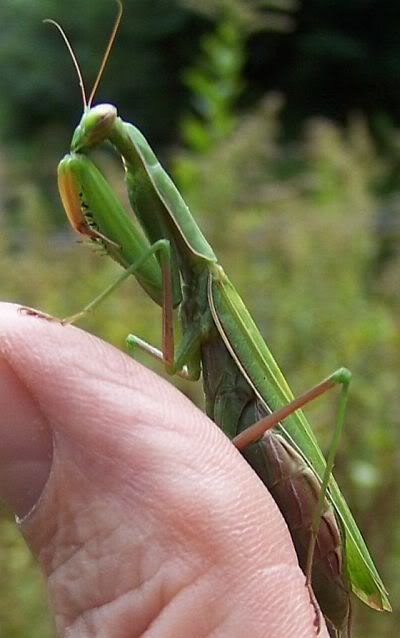 She is full, ready to lay eggs.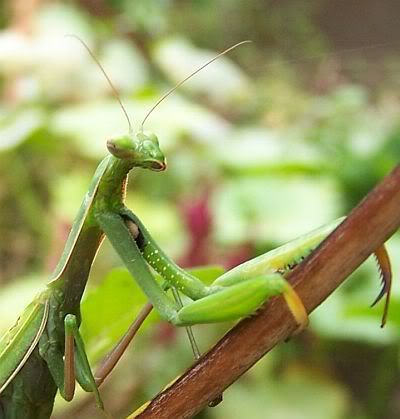 It is another sign, another message, a note from autumn. They are there, and whenever you see them, they are special and you want to save them.