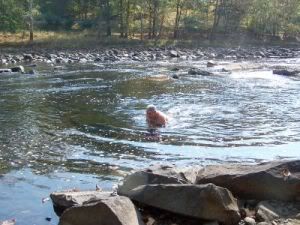 A glance to the calendar tells me that it is October. I keep looking at it to remind myself of that, because the weather feels so warm ...and although some of us (grasshoppers) decided to go swimming this past weekend, preparations still need to be made for the coming winter. Harvesting continues, even when it comes to wool!
Lakota, shown here on my lap, is getting better and better at having her wool harvested..much to my delight! It is an enjoyable experience for both of us, now that she is not so shy and worried. Because of her small size, it takes me less than an hour to clip her. Her coat is not as long as some rabbits that I have owned, but it is thick, and the color is lovely. She has a bit of luster that shows in the guard hairs....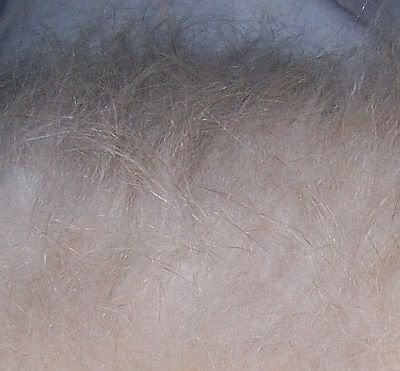 snip, snip, snip..."what a sweet creature you are to give me such soft warm wool" (I tell her this in a calm low voice...she likes it when you talk to her)..."such silky warm softness... that will be a delight to spin. No scouring ...no carding...just spinning! Thank you Lakota!"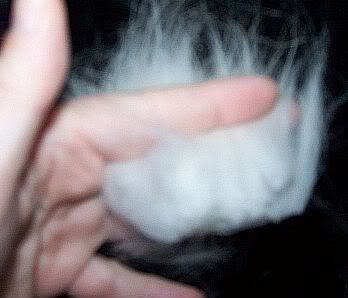 snip, snip, snip.....