Are you enjoying the harvest moon that is upon us? Does the full harvest moon still help the farmer reap? Or is that just a story from a time past ...
I notice the moon and think of the farmer. The moon prompts me into action...it is time to harvest.
Now there is fulfillment. There is finishing. You can smell it in the air. The grapes are ready, you don't even have to look at them to know. The fragrance of concord floats down from the tree tops and mixes with the scent of ripe apples. Just look around and you will notice the completion is everywhere. The trees with their nuts, the flowers gone to seed, everything has reached it's full natural growth.
I have been busy with reaping, and gleaning the last yields.... Wednesday found me walking in and out of the garden. Baskets were filled, carried into the house, packed into the fridge, and then back out for more.
Pick the last of the stringbeans....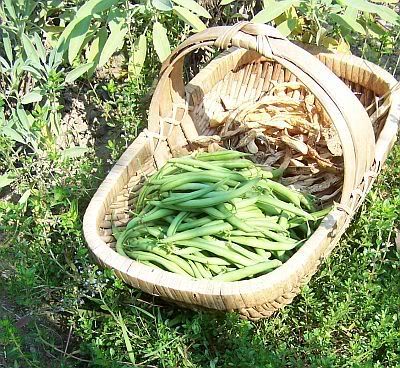 and tomatoes...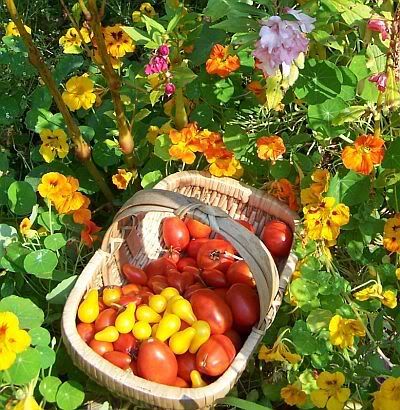 and potatoes...digging potatoes is like finding a nest of eggs underground....
Pull the beets, pick the broccoli..and haul winter squash and pumpkins in the wheelbarrow.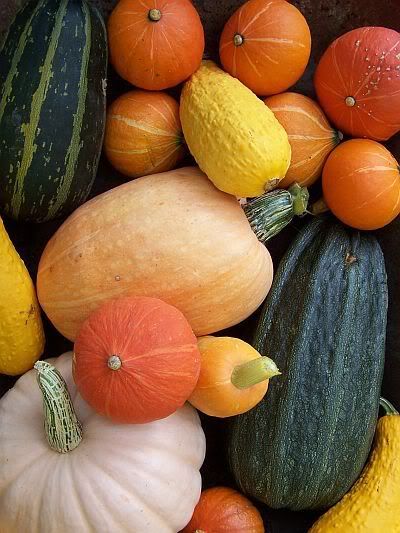 In some ways, it is a rather humbling experience to receive so much bounty from nature. I am appreciative and thankful.