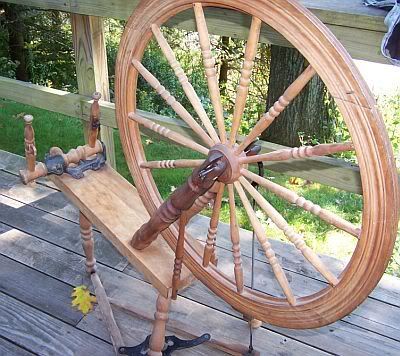 before
I've been taking advantage of the dry spell we are having by washing fleece and cleaning up my wheels.
A few days ago, I spent some time with the Canadian Production Wheel, giving it a good going over. The bobbins and flyer have been reproduced by Fred Hatton. He does such nice work, I just needed to seal the wood. I used tung oil.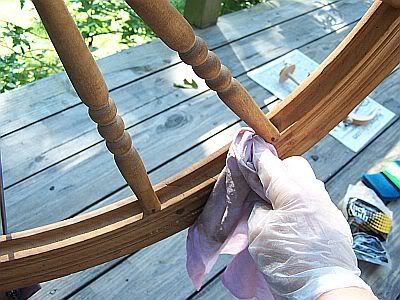 The rest of the wheel was pretty grimy and dirty. I used a 50/50 of linseed oil and turps to scrub her down. It is a good job to do outside because the fumes from this mixture tend to be rather pungent!
But oh, it makes a difference in the look of the wood!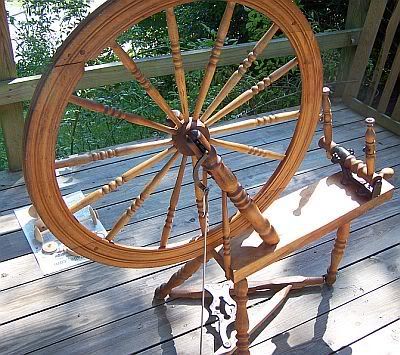 When I finished up, I replaced the drive band (which was nylon), with cotton. This (30 inch diameter) wheel is a double drive type. I decided to make a driveband that didn't have any knots, so first I tried splicing it. I didn't have much luck with that...so wound up overlapping the band and stitching it together. It made a world of difference! Before, where the knot was, the wheel was skipping and suddenly pulling my drafted fiber right out of my hands...now it is smoooooothhhhhh spinning...fast..and like it was built for ---production ---ah!