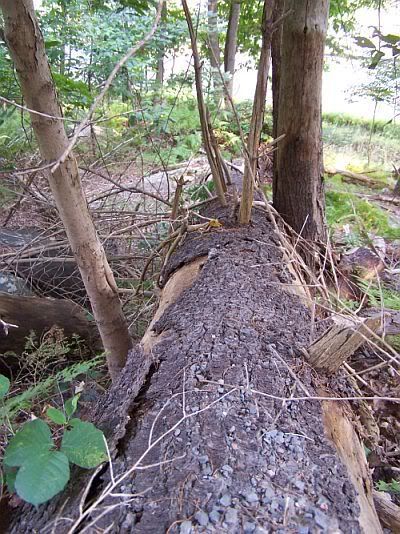 Yes, I dare you!
Come on...it will be easy! I'll go first...its all about balance- don't look down, focus on the next 3 feet in front of you, and soon we will be at the bottom of the hill...that is unless the bark tears off and we slip,and fall off onto the rocks risking broken bones and who knows what else!!?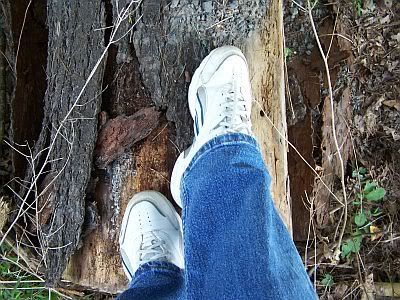 Yes, it is all about balance sometimes. You can hold your arms out to help maintain your equilibrium. If only it was that easy in other areas of my life!
Often, achieving balance in my life seems just as difficult and challenging as walking a fallen tree on a cliff side. But challenges can be good too, even if they appear in the form of a dare. Now, double dog dares or worse, are out of the question..I do have my limits. First one to fall off buys dinner....