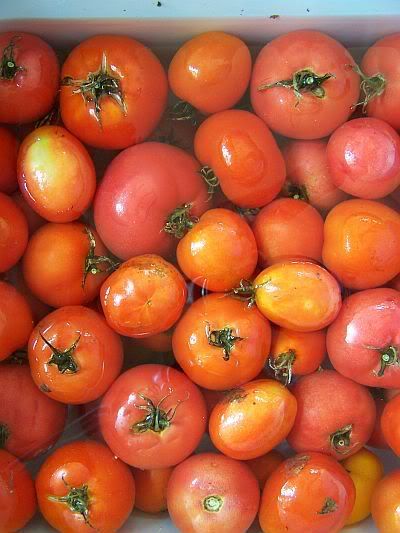 The last sink full of tomatoes, thank goodness. It was not my best year for the tomatoes, but we still had a nice harvest. I have canned, frozen and dried them. I was disappointed with the seed I brought from Jung. It was labeled Amish Paste, but it was not the oxheart Amish Paste that I have grown in the past. The Bellstar was an all out winner once again....and the Riesentraube has become a favorite. The Yellow Tangerine looks pretty, but the flavor was nothing to write about...so I don't think I will grow it again.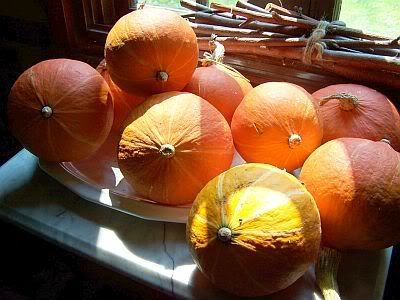 The Sunspot Winter Squash is starting to roll in now. When I pick it, it is yellow, but a few days on the windowsill, and it turns a nice dark orange. We have not eaten any of this yet, but the yields are fantastic. This is a nice Kabocha variety that has decided to grow up and over the fence, making it easy to pick! Lots of little sun globes hanging around are very pretty to look at! I would consider growing this again, assuming the taste is as great as the growing habits.
The Turkeys were here early this morning. Just a few of them passing through...makes me wonder if they are poults....