better wear some wool, it's chilly and damp outside...
and you might get a little wet, you don't mind getting a little rain on you, do you?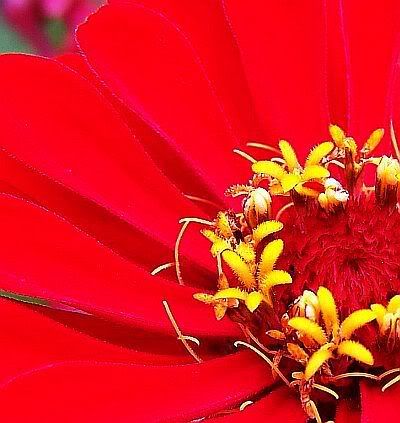 the reds are blooming...look and see them.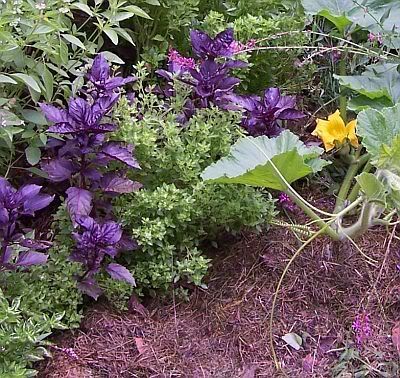 watch where you step, as you walk the path the basil and the squash block the way and rush to greet you...you can pick some, the lemon basil tastes great with a yellow pear tomato....here, taste...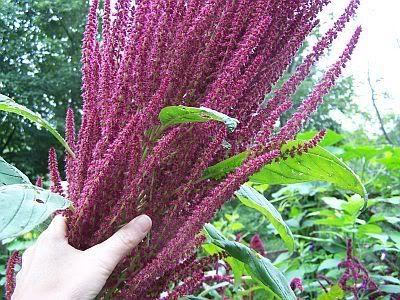 the amaranth is taller than I am now, feel how soft the flowers are, they are damp from the rain. Watch out, you are stepping on the lemon balm and sage, smell them? They smell fresh and clean from the rains.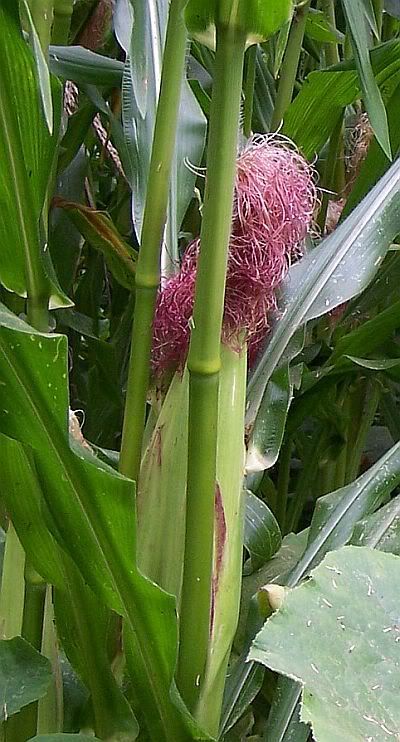 the corn is almost ready...can you hear it growing? listen...no? well then maybe you hear the river rushing.... high, swollen with rain water that runs off the mountain. Surely you hear the crickets chirping.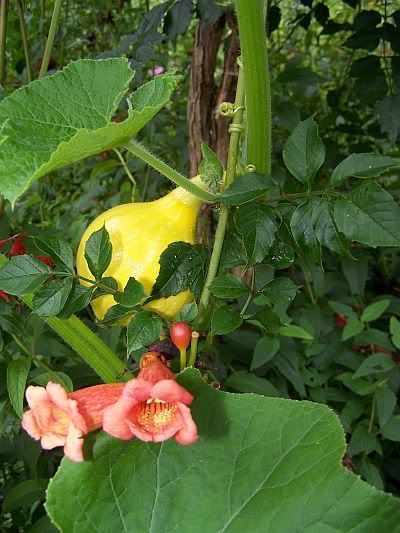 my senses take delight in my garden.