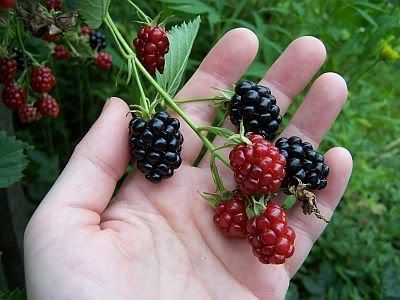 Navajo Blackberry Thornless
The harvest has kept me very busy. I leave the basket by the screen door. Trips to the garden are made just as soon as it dries out from recent thunder storms. Hours are spent, picking and packing. How can one begrudge the bounty?
The broccoli is starting to back off, so I am harvesting the side shoots, and the beans have reached the summit of their yield. I am averaging 5 lbs every 3 days. A pound of beans averages a pint in the jar. I have packed 20 lbs so far. This might seem like a lot of beans, but if you do the math and figure I need maybe a pint of beans per week, I still have a ways to go before I can pack enough to get us from fresh pick to fresh pick. I lost count of the broccoli, the majority of it is now downstairs in the deep freezer. It is midsummer, and there is ripeness everywhere.
In the mornings, the only songsters are the fledglings, and each day the songs dwindle....a sharp contrast to the spring concerts of May. At mid day, the katydids and the cicadas trill, and their song fills the wood instead of spring peepers. The turning point has come, the apex of summer is upon us.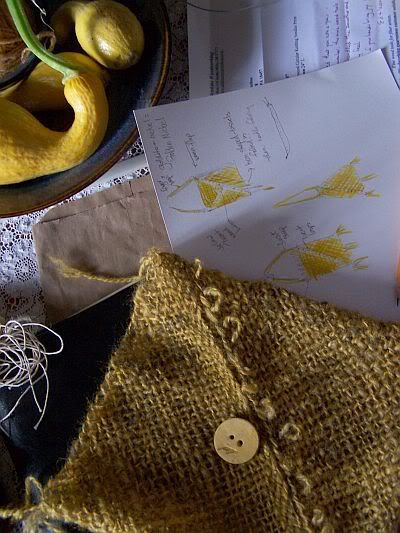 While waiting for the canner to reach temperature, I doodle ideas on paper. Slowly the project takes shape. The beans have inspired me to make a bean bag.