The peas (Snowbird) have germinated with the last rainfall. The beets are up too. I noticed that one of the new pea plants was sawed off, lumberjack style. It could only mean one thing. Cutworm.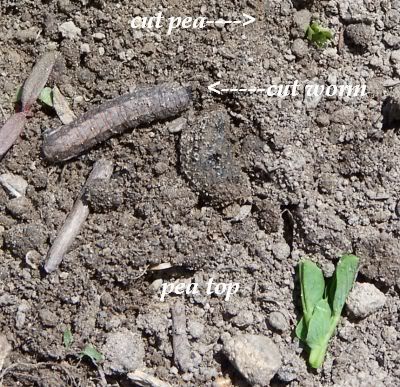 I scratched around the base of the pea plant, and sure enough, the enemy was uncovered. I documented the damage and the perpetrator for you.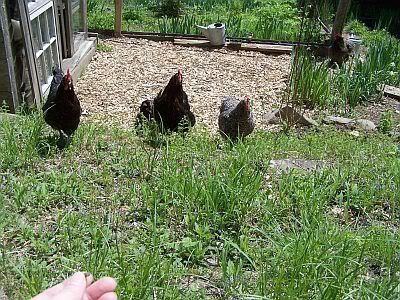 Assuming that he was guilty as charged, I decide to give him trial by chicken. The chickens are summoned to jury duty.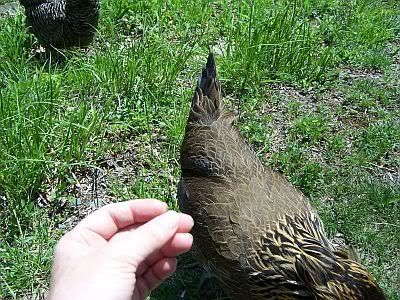 It is always fun to see which early bird will get the worm.