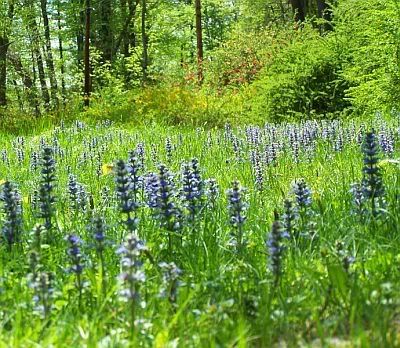 Not wanting to start up the old mower, the side yard is getting a little bit high. Will we be able to hold off until Memorial Day?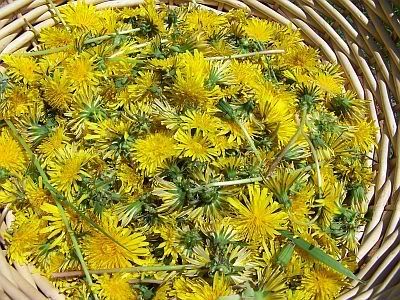 I gleaned the area of the dandelions...OK, maybe not all of the dandelions, but enough to fill the dye pot (er, turkey roaster)...oh, and I did share some with the rabbits.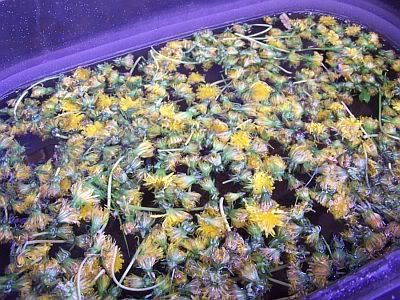 I concocted a dye bath, following the directions from the book by Jenny Dean, to extract the color from the dandelions.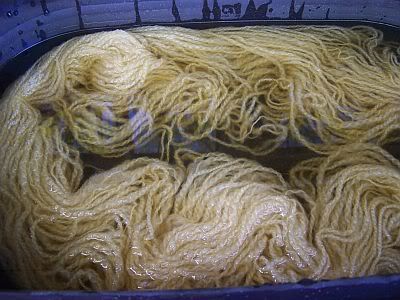 The next step involved adding the yarn (a skein of the Farmer Dave's Special I have been spinning up). The fibers needed to be mordanted first, so that they would hold the color or fix the color to the yarn. I chose alum and cream of tartar for my mordants.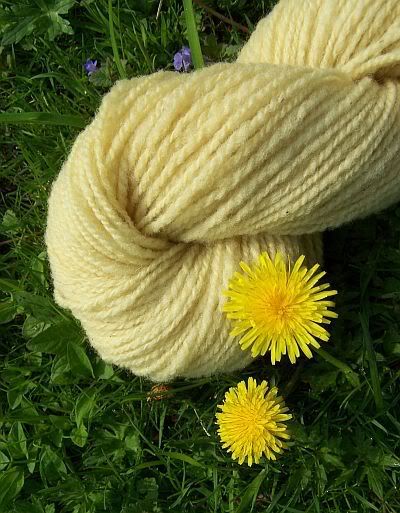 The finished yarn is a soft yellow. I imagine it would have been more chromatic, had I picked more dandelions and made the dye bath a bit more concentrated. It is kick to look at the finished yarn and know that it holds the color of the spring dandelion season!