My Webster's defines the word fickle as: "
given to erratic and even perverse changeableness syn: see inconstant..
."
as in the month of March...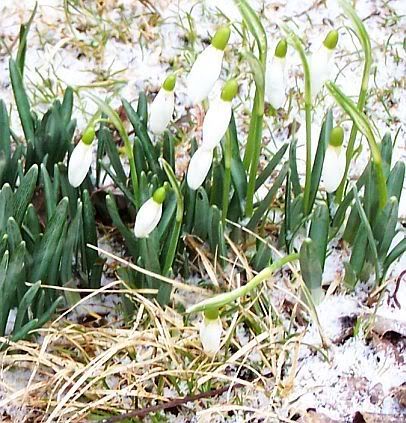 Yesterday, my snowdrops greeted me at the doorstep...today, well today the "other" snowdrops are quickly covering their namesake.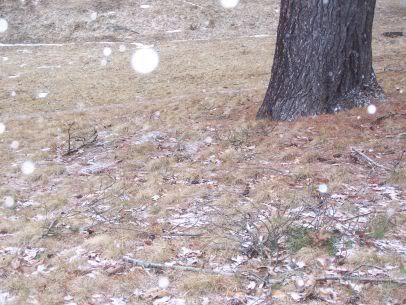 In between trips outside to sweep it all away ( I go out every hour or so I can sweep....in a storm where they call for 16 inches, sweeping is easier than shoveling)...so I sweep and come inside and knit....I have been working on the Boogie Vest.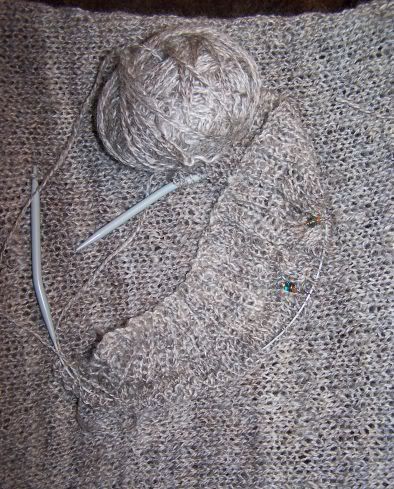 I started this pattern at the beginning of the month. I have completed the back and have now started on the front. I'm using the BL that I spun from the locks of the fleece that I brought from Betty Levin. I have just enough left to make a vest (I hope). I found the pattern online in the Knitty Archives. I liked the idea of a quick knit with a little cable up the front. Recently, I googled the Boogie Vest, to see how many other people had made it, and what all the different versions of the vest looked like. Blogs are wonderful the way the record things.
I have also been spinning up the last of Jack's angora. I am spinning it on the great wheel ....so far I have 118 yards, approx 10 wpi.