We had a dusting of snow last night...not even enough to cover the iris bed.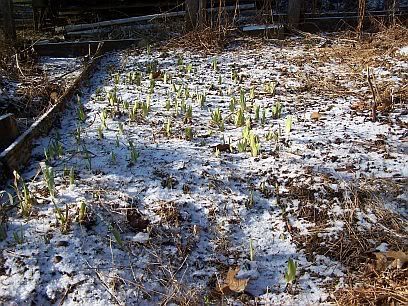 and the ground is frozen...and it finally seems like winter. I can kick up the woodstove enough so I can make a nice batch of soup on it...and perhaps this cold snap will give me the motivation to complete the seed order..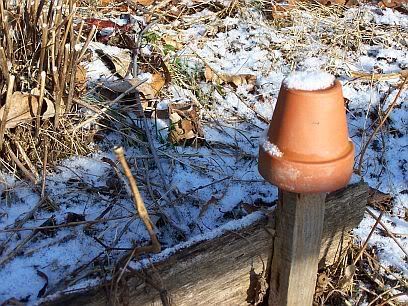 Blogger is telling me it is time to do the switch over from Beta. I will try to do this over the weekend. So-- wish me luck... If I am unsuccessful, it may be awhile until you hear from me again...