Today afforded a short respite from the arctic air, which is soon to return. Was it the January thaw? It doesn't matter, it was a chance to pause ...and something has changed.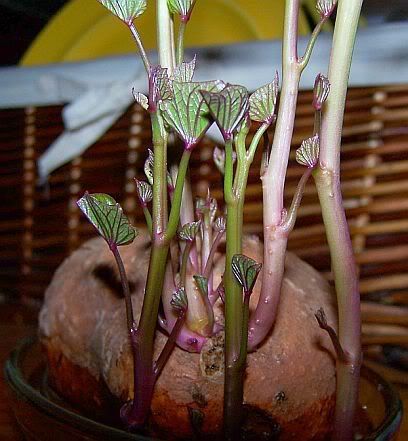 Perhaps it is the same unseen force that stirs the sweet potato on my kitchen counter to sprout...a quickening ...an awakening...if you watch and listen, you will know what I am talking about...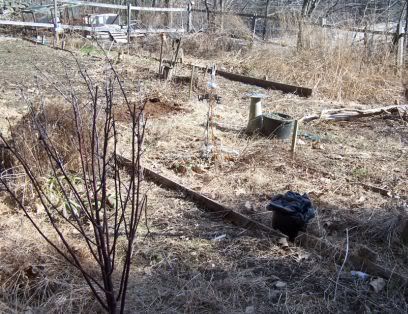 So is it any wonder that the day was spent outside in the garden? It didn't start out that way, but before I knew it I was raking and burning and reclaiming the grounds.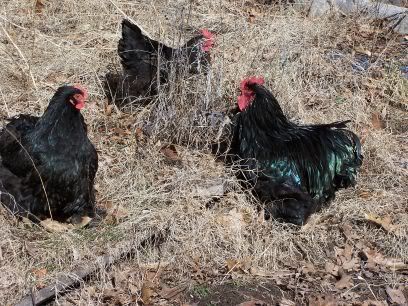 Pruning shears in hand, I clipped, I yanked, I ignored my back and hands that warned I would be sure to feel it tomorrow if I kept up working at the current pace... it doesn't matter...tomorrow it will be frigid again, and I can stay indoors ...today I could pretend it was springtime, and let the sun flow into me. My chickens bathed in the sun while I worked.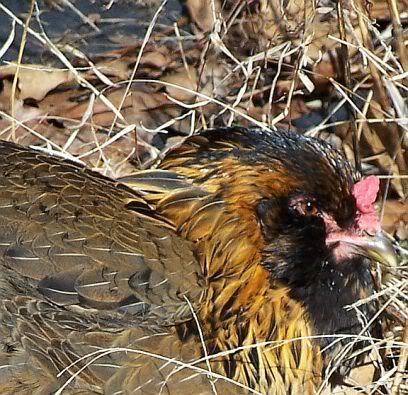 There is a good deal of frost in the ground, but it doesn't matter, I know that down deeper than the frost, the roots are waking up..there is a stirring.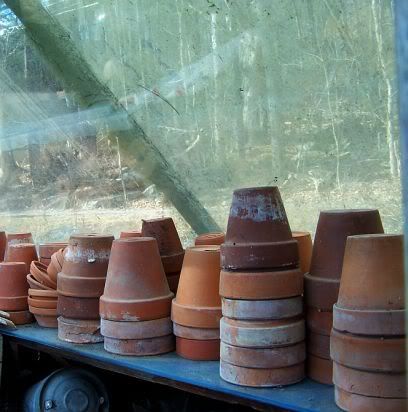 My seed order is almost complete, and will be posted by Groundhogs day, as is my tradition. There will most likely still be at least six more weeks of winter, but it doesn't matter, the tide has turned.
phenological events January
5th skunk cabbage visible
12th ponds iced over
18th ice on riverrim
29th black ducks (7)