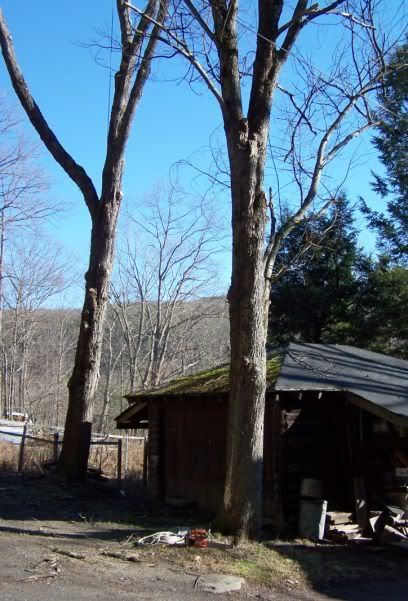 these maples stand on either side of the old garage. I don't know how old they are.
this morning, they still stood together, although one of them has been dead since the summer. By this afternoon, it looked like this...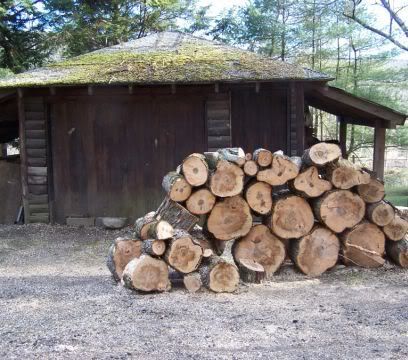 There was a 4 foot piece of rebar inside the trunk at one point. It could not be cut down into firewood. Thank goodness it didn't harm anyone while the tree was being cut down.
I kept thinking about this today when I went for my walk. And it seemed that I noticed other trees that had bits and pieces of things still visibly embedded in them. If you ever have the pleasure of talking to a sawyer, you should ask him what is the most unusual foreign object he has ever hit with his saw.
Most answers are understandable...barbed wire, nails, electrical insulators. But there are some strange ones too...including a cow skeleton, coke bottles, automotive parts... an anvil, and old rifles and old lead musket balls.
My neighbor told me a story about a fellow who left a hunting knife stuck onto a tree, and then went into the army. When he came home, the tree had grown around the blade and a portion of the handle.
I also like hearing about finding other saws, or garden equipment like shovels, or even chains that have become part of the tree. Can't you just picture someone leaning or hanging their tool up against the tree, and then, life just happens, and the tool gets forgotten, and the tree grows around it.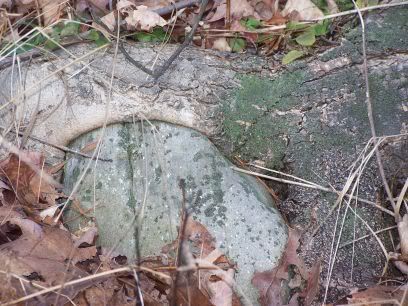 Inosculation. The object becomes one with the tree. Slowly, quietly, until it just disappears. I would love to see time lapse photography of it happening.