Most of my walking, these days, occurs in parking lots and stores, hastily, in preparation for the season of gift giving.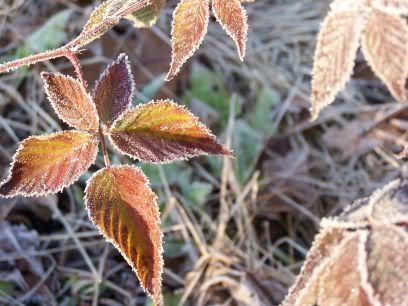 The only way to make time for a real walk, is to snatch a few moments in the early morning, after taking care of morning chores.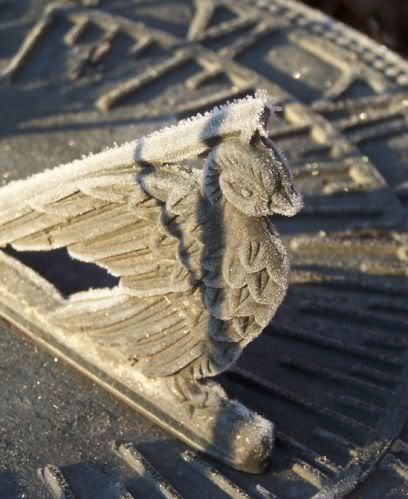 The sun is at it's brightest in the mornings now. It glistens on the frost from the night before. We still have not had any snowfall over 1/2 an inch so far, and we have set a record for the warmest December on record! It seems odd to have it so mild into December, it is almost like living in perpetual October.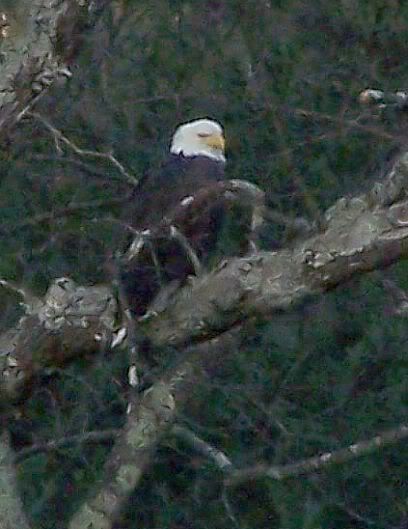 The eagles have arrived. I have seen several starting to pair up, and it seems early for that. It is difficult to get a clear photograph of one with my camera. I need a bigger lens.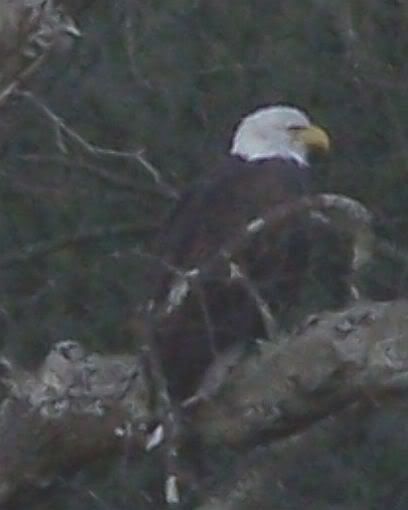 They prefer to stay a good distance away from me, and I don't want to disturb them while they are fishing. This one barely tolerated me, even though I shot the photo from behind the tree...and he was on the other side of the river!