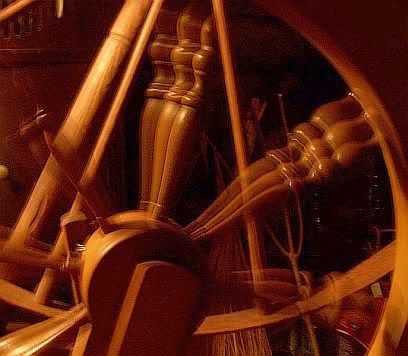 Z is for Z twist...
...a while back, I was musing along with Cathy about water going down the drain in different directions above and below the equator, and it made me wonder how many spinners spin Z, and how many choose S, as a habit. I usually spin Z to start, even while spinning on the Great Wheel. It does not really matter in the big picture, that is, if you ply, you will make a balanced yarn. Sometimes, I wish I could learn how to "ply" life...as I am usually trying to achieve some sort of balance...
Now I've said my ABC's!
Thanks Anne.. it has been fun participating in the ABC along!