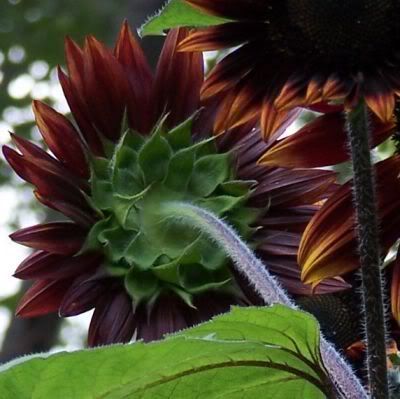 This sunflower is a late bloomer in my garden. I did not plant it, not this year anyway. I planted a package of these a few years ago, and this one was a volunteer. I will try and get to the seeds before the goldfinches get them, so I can save them to grow next spring. I had forgotten how much I enjoyed the dark petals.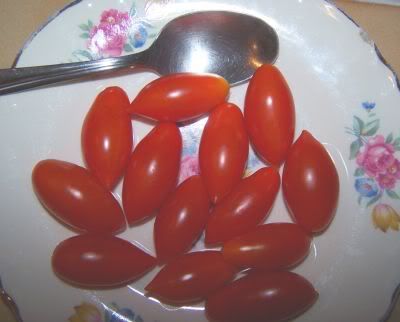 These tomatoes were a gift from my friend Judy. I will be saving the seed from these as well....that is if I can resist the temptation to eat every last one them first. They have such wonderful flavor! They are an heirloom variety..going by the name of Riesentraube, which translates to "bunches of grapes" in German. I am told that they are also well known in Hungary, going by the name of "goat's tit" ...well, they do have a sort of distinctive nipple on the end now, don't they? I also read that they are used to make wine. I can imagine it would taste pretty good.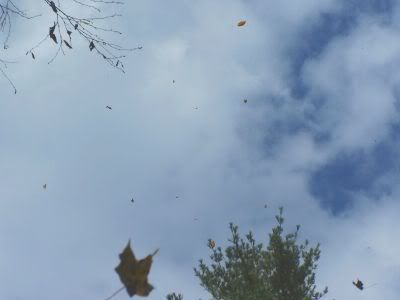 This weekend marked the fall equinox. I was not aware of the exact moment, I didn't keep a record of it this time...but I am aware of the light, the days and nights being almost equal. It won't stay like this for long. The leaves were falling off the trees and tumbling over the grass today, and although the temperature was mild, autumn was blowing into town.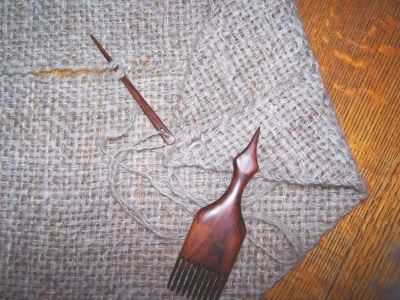 I made time to work on a bag that I have been weaving on the triloom.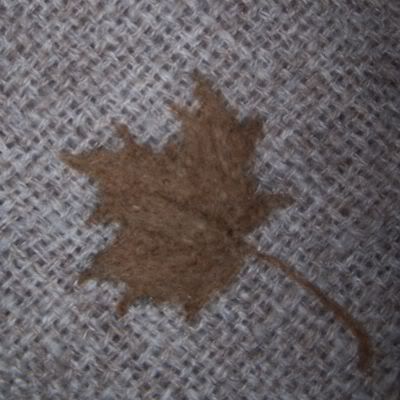 I have been piecing it together, and decided to add a leaf to it with my felting needle. I'm not sure how it will come out after I am finished processing or fulling it. It is an experiment.