This morning at first light, the hillside was full of a group or rafter of turkeys.
They are hard to photograph because they always appoint a scout to keep watch. I was getting pretty close until a little red squirrel told on me.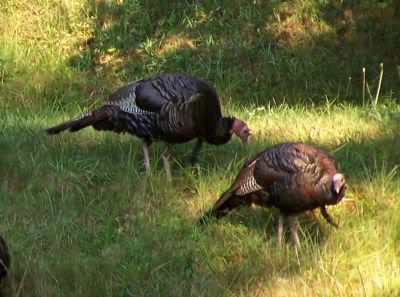 Squirrels are mostly solitary, but if you ever see them in a group you could call them a dray of squirrels.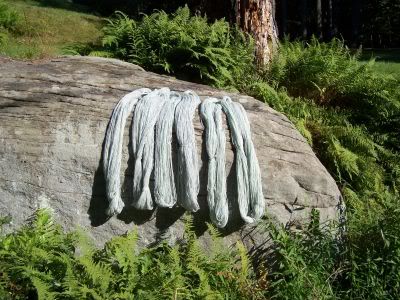 I finally finished spinning up the Finn/Alpaca blend that I started last spring. Would you call this group of yarn a skein, a lea, or a hank?
a traditional unit of length for yarn, varying with the weight of the fibers in the yarn. Typically a lea of wool is 80 yards (73 meters); a lea of cotton or silk 120 yards (110 meters); and a lea of linen 300 yards (274 meters). For cotton and wool, a lea is equal to 1/7 hank. A lea is sometimes called a skein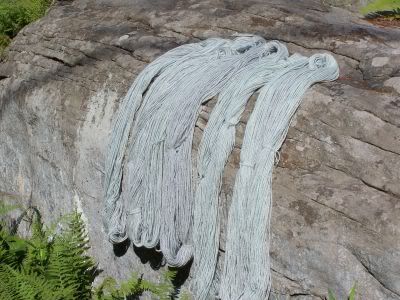 a traditional measure of length for yarn. The length of yarn in a hank varies with the market and the material; for example, a hank of cotton yarn traditionally included 840 yards (768 meters) of yarn, while a hank of wool yarn was 560 yards (512 meters). For both cotton and wool, these traditional hanks are equal to 7 leas or to 12 cuts. In the U.S., however, a hank of woolen yarn is generally 1600 yards (1463 meters). In retail trade, a hank is often equal to 6 or 7 skeins of varying size.
Now all that is left is to set the twist and package it up.