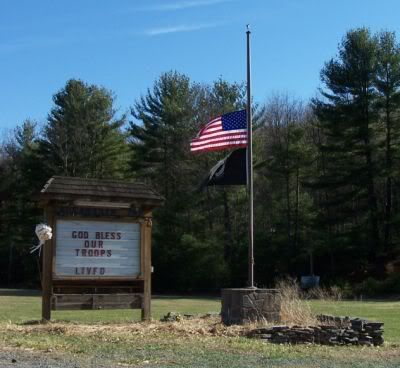 A sadness has swept over my little town because we have lost a young man in our community. He gave his life for his country. I cannot begin to explain how many different emotions I am struggling with over this loss, and yet that cannot even compare with the multitude of emotions that his family must be feeling.
I know this scene is being played out every day...in other little towns across America. Today it is our turn. He was 21 years old. The bunting hangs over firehouse. The flag flies at half-mast.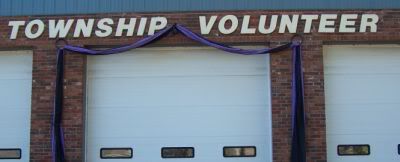 I know the young mans mother. She is a member of our little spinning and knitting group. Her son enlisted in the Marines, shortly after 9/11. I have not had the opportunity to talk with her since I heard the news. How do I even start to verbalize my sympathy? Words do not begin to touch the thoughts that I want to convey to her.
As a spinner/knitter/crocheter, she was working on an afghan for her son. That is what we do..we spin, we knit, we crochet...love goes into each skein of yarn that we spin...each stitch that we knit or crochet. For every month that her son has been away, she has been making a square. For the center of the afghan, the Marine emblem. The afghan is not finished.
I don't know if she will finish it.
I do know that it will be at least a week until her son's body comes home to be laid to rest in his hometown....and if she does find the strength to finish it, she said it will be something that she can wrap around him. My heart breaks for her.