It was so nice outside that I opted to work in the garden doing some long overdue clean up. In the process of picking up stray pots, I turned over some critter's winter stash of acorns.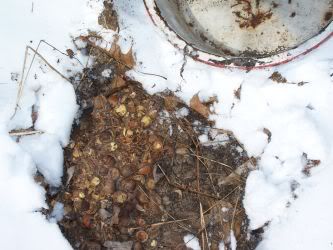 Before long, I was scolded for my actions.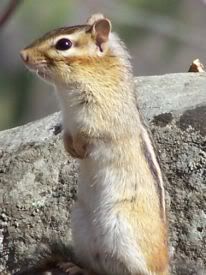 The black berry bushes are needing pruning. It should have been done two months ago, but there was to much snow on the ground. Last years berry bearing canes need to be cut back down to the ground, and the growth of the newer canes need to be topped off at around 5 feet...and then they need to be trellised. This will force the side shoots to branch out more, and hopefully produce more fruit.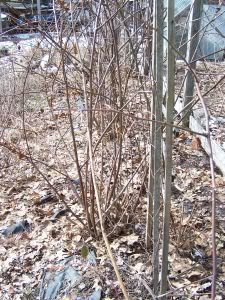 There is a little bit of snow left on the ground, but most of it is melting and running off down to the river.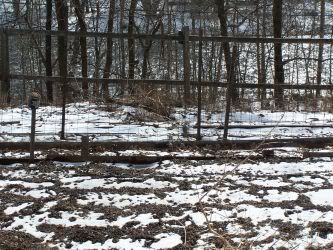 Just a few rows left on the needles and the hat will be finished...I spun a blend of the Border Leicester and angora, so the earflaps are nice and soft. This hat was fun to make, so I think I will make another.