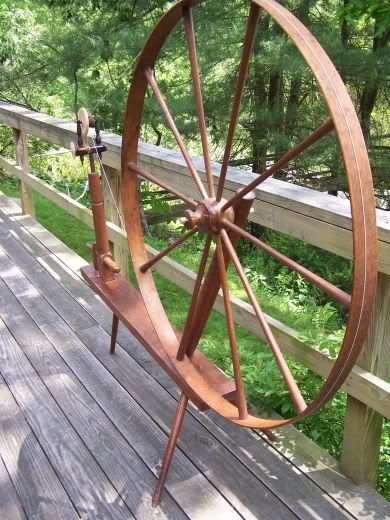 The weather suddenly turned to summer. I took the Great Wheel outside onto the deck for a good waxing and some spinning. It was delightful.
Until an unwelcome visitor decided to investigate.
Saturday last, three Black Bears were meandering around the hillside. I'm not sure what caused them to congregate, or if they were related. There was one small sized, one medium and one very large. I know. At any rate, it had me running for cover...and looking over my shoulder when spending time on the deck.
The little chooks are getting bigger. They run for cover under their mother, but all twelve of them are having trouble fitting and they sometimes squabble about who gets the best position.
You can only see their feet sticking out from under all those feathers. The mother is patient and waits until they have all found a suitable spot before she settles down to rest and warm them.