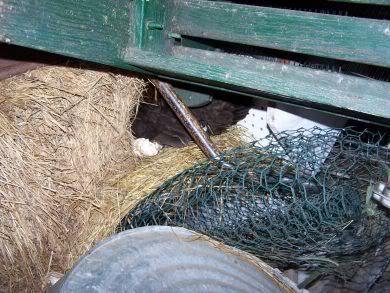 When I was a kid, my uncle told me that if I ever found a nest, I was not to tell anyone...I was to keep it a secret. Well, at least until the eggs hatch.
Our Aracuna Bantum Hen picked an area outside of the safe-zone to build her nest. At last count, it seemed she was sitting on at least eighteen eggs.
This morning...it appears that at least one of them has hatched!
Now the fun begins! PEEP!