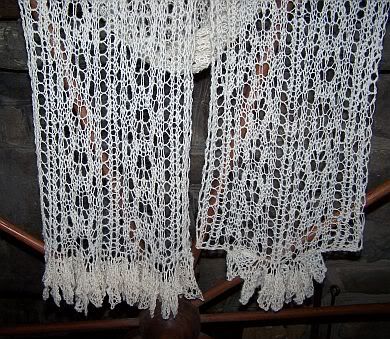 Another lace scarf from Allspice is off the needles, blocked and ready for sale at the upcoming MAPACA Jubilee next weekend. I'm still working up a hat, but not sure I will finish it by the time I leave.
Today, I am making travel plans for the wheel that I will present on. What a beautiful Great Wheel with some special details!...I am grateful that Fred Hatton finished working on it in time for the show. (Thanks Fred!)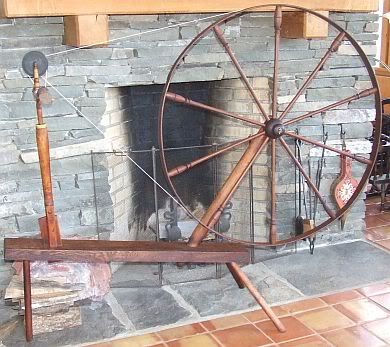 It is made from Oak...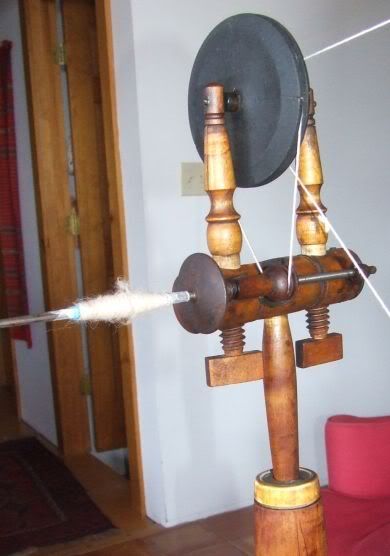 ...notice the unusual horn collar on the head-post...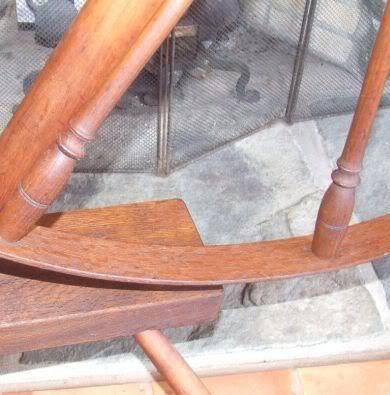 it also features these beautiful turnings on the spokes...
...I took the wheel for a test drive on Friday, and I enjoyed the ride!
My favorite part of this wheel is the tensioning device, cleverly crafted, isn't it?
This wheel is for sale, if you would like to see it in action, head over to the MAPACA Jubilee at the PA Farm Complex in Harrisburg, April 8-10.... I'd be happy to let you take it for a spin ;-)