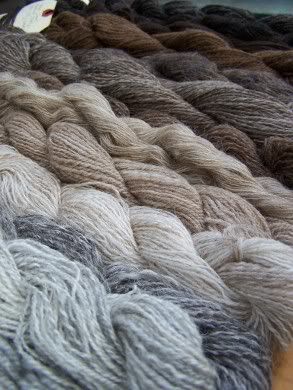 Remember these?
I finally decided to use some of my Shetland Samples...collected over the years...spinning a little bit here...a little bit there..and now I am weaving with them...samples making a sampler.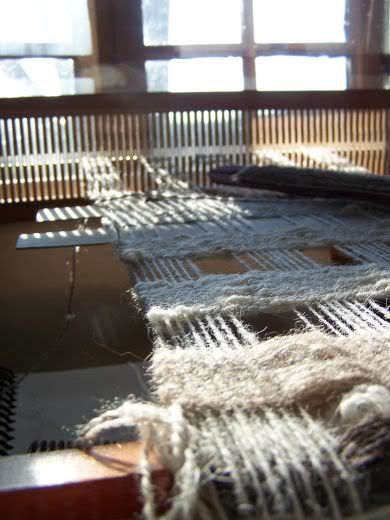 I set up the rigid heddle loom in front of the window for light. As I glance up, I can see the river. I like to weave first thing in the morning..when the light is best..and I can linger a few minutes with my coffee...
I like to weave in the afternoon...when the days tasks are finished...and I notice the mallard ducks are on the move..getting to know each other..choosing mates..spring isn't far away. They preen and dabble in the last bit of sun as it sets over the mountain.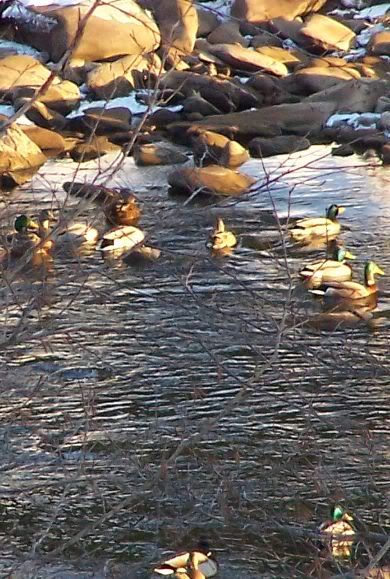 After the sun disappears...the deer wander in to see if the birds tossed any seed to the ground from the feeder above.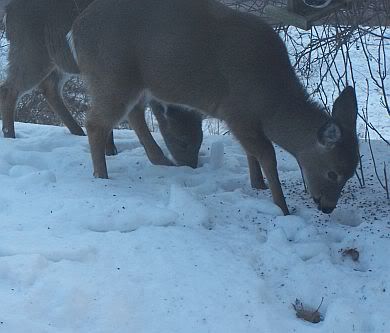 The light is fading--no longer good for weaving, so I study the deer instead. They dig down deep for something to eat.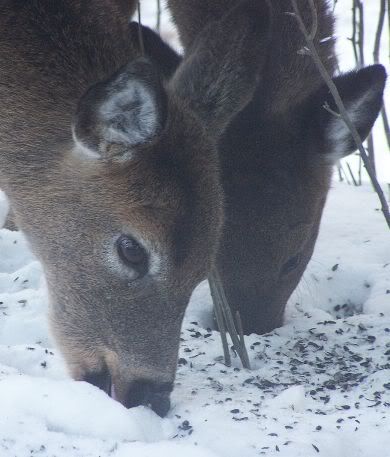 Another day, and now I can cut the weaving off the loom. This project appears in Spin-Off Magazine...Spaced Out Warps...recommended for beginner weavers ...
The scarf is tossed in the washing machine and fulled to mask the errors of uneven selvedge and create a puckered cloth..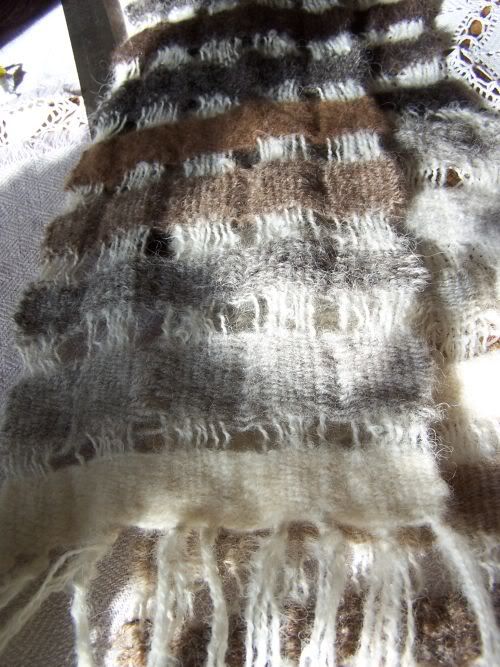 I am learning. Weaving with my own handspun and seeing how it behaves as cloth is so interesting to me. It is quite different from knitting with handspun. And it is only just a sample..a woven sample scarf from handspun samples of different (sample) breeds of shetland sheep. There is a lot of information in this piece of work. I can read it like a book.