The Eastern Bluebirds came today. They found the bittersweet berries.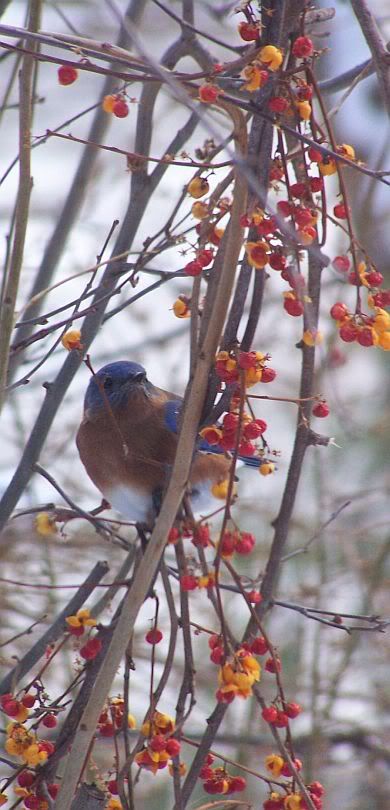 We did not get the heavy snows that our friends to the south experienced, but we did get some and it brought with it the winter wind. The wind was howling last night, and continued on into the day. The bluebirds come to eat the berries as the wind subsides.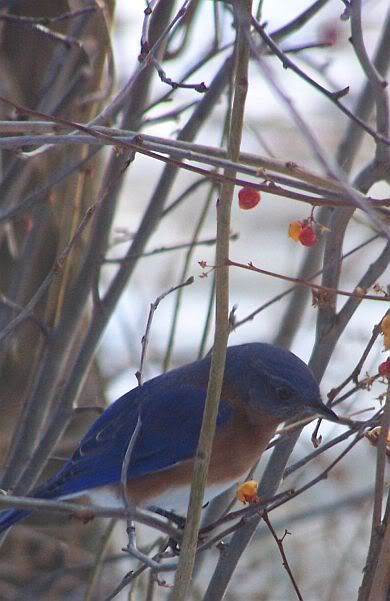 Bluebirds eat mostly insects and small invertebrates, but during the cold winter months berries are a good supplemental food source when the insects are hard to find.
Bluebirds are a welcome sight in winter. I was happy to watch them eat the berries.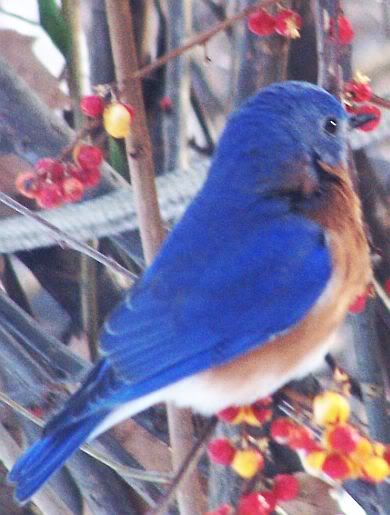 The mythology of the bluebird of happiness has deep roots that go back thousands of years. Indigenous cultures across the globe hold similar myths and beliefs about the bluebird. It is a widely accepted symbol of cheerfulness, happiness, prosperity, hearth and home, good health, new births, the renewal of springtime, etc. Virtually any positive sentiments may be attached to the bluebird.
May these bluebirds bring you cheerfulness, prosperity, good health, new births, renewal and happiness in the new year!