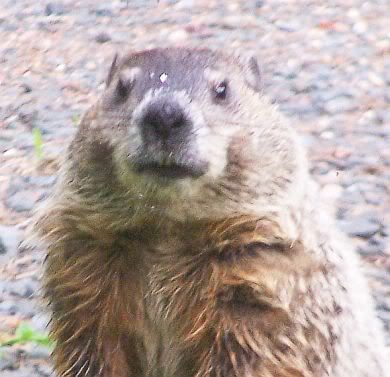 That is what I thought you said.
Six more weeks.
Then again, maybe I don't understand Groundhogease. Things can get lost in translation, you know.
There is more daylight happening. I have proof.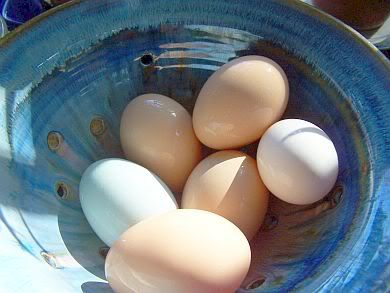 Most of my hens are laying again. These eggs are so shiny because they are still wet. I washed the bloom off. The bloom is a thin membrane (also called the cuticle). It is the natural covering of the egg and helps to keep bacteria out because it seals off the pores in the shell. When I wash the bloom off, I always make sure the running water is warmer than the egg temperature. Colder water would force any surface bacteria into the egg. The eggs you buy in the grocery store usually have the bloom removed..and they replace it with a coat of mineral oil.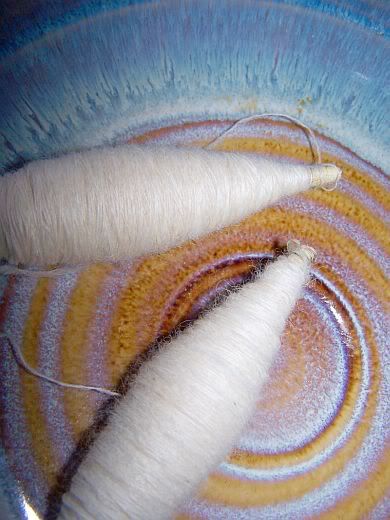 A few finished Great Wheel spun cops hang around waiting to be plied together. What kind of yardage am I getting, I wonder....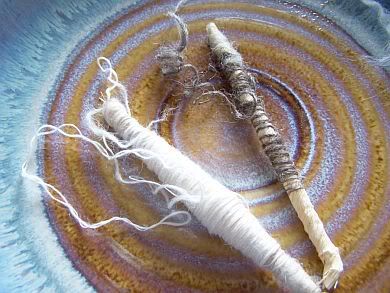 Leftover corn husk quills can (sometimes) be reused. These are getting worse for the wear...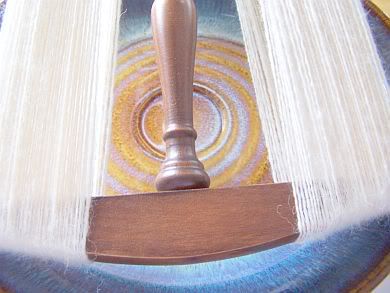 Wound off onto the nod...I know I counted the yardage and wrote it on a note card....it is floating around here somewhere ?