As it turned out, a last minute decision found me walking around Rhinebeck, NY Sheep and Wool Festival. And what a very good place to walk.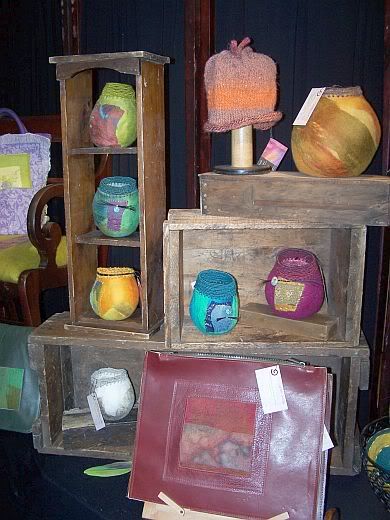 Vessels seemed to stand out and shout my name this year. I admired these vessels by Artist Heather Kerner, who graciously allowed me to photograph her work.
Walking through the barns of Rhinebeck takes time...there are colors and textures - and so much product to see, it becomes difficult to navigate if crowded....certain barns require a second walk through. Chance meetings occur, conversations are brief, but oh so enjoyable. And I am granted the favor of another photograph. This Swirl Shawl, knit by Judy's sister Linda. So elegant, so stunning, this digital camera cannot capture all the color and beauty of it.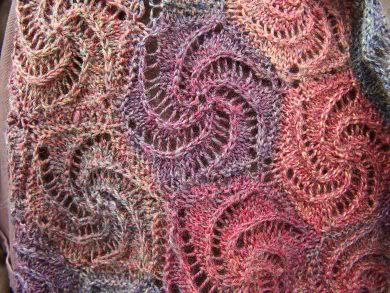 High overhead, sits a purchase I long to make. It was at the Carolina Homespun booth. I lost the name (I had scribbled down) of the maker of this standing distaff. It comes complete with a built in ceramic dipping bowl. There were two styles, one of them had a lazy-kate at the base. Sigh. Then again, there is always next year.