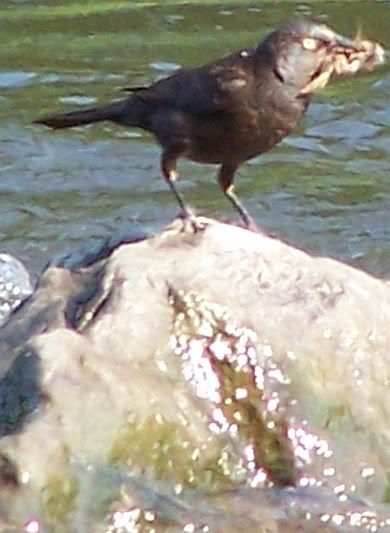 I'm mostly certain that this raven has a fairy in its mouth. What I'm not certain about is why. You don't think it is going to eat the fairy, do you? I've seen these types of fairies by the river before, usually they are kind that rides on the back of the dragonflies. You don't believe me, do you?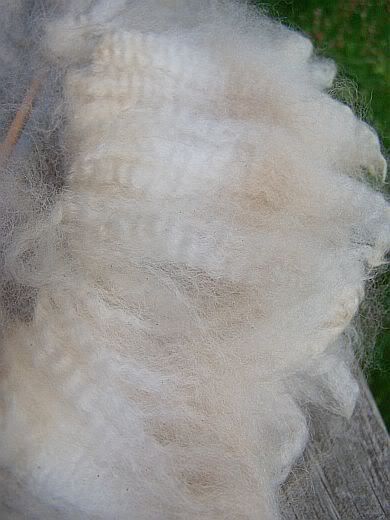 Moments in the morning are spent prepping Alpaca for the evening spin. I've been filling the handcards and dizzing off of them.
This basket usually takes two hours worth of spinning to empty and fills two of the CPW bobbins halfway--which is perfect because when I ply, the third bobbin is filled to the max.