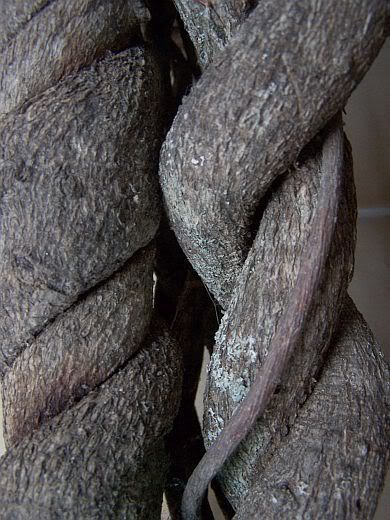 In my garden, stacked in a pile, cut wisteria vines provide an interesting still life. As they wait to be disposed of, the vines wind around themselves and form interesting lines. They twist and turn and repeat their pattern as they grow. They provide the inspiration for a project.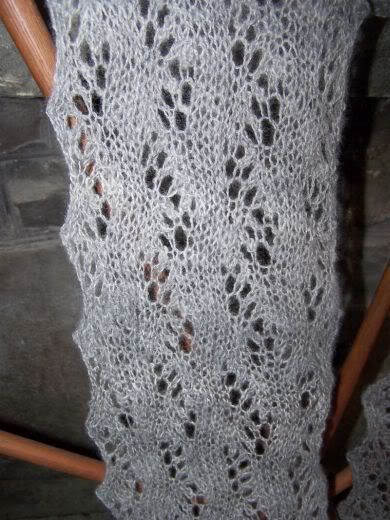 This is the third project that I have completed from the blanket of Cria Violette. Violette is an Alpaca that lives at Finca Alta Vista farm in Pleasant Mount, PA. This scarf will be offered for sale via the Paco Fino online store (still under construction). I met with owner Alan C. last week when I delivered the scarf. I had a chance to see how the website is coming together. I was very impressed.
The yarn for this project was entirely hand processed. Combed (2 tine) and dizzed, and spun on the Ashford Traditional wheel, to a fingering weight of approx 14wpi.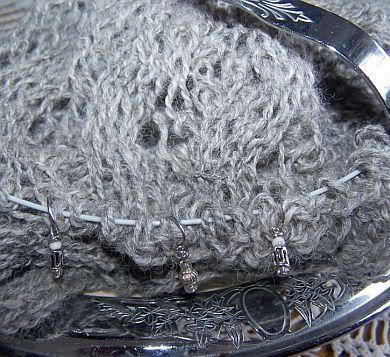 Knit with size 10 circulars, I followed the winding trail lace knit stitch pattern to a length of 72 inches and width of approx 8 inches from point to point. The pattern was staggered in random places to break up the consistency of the lines (nature being perfect in its imperfection) The scarf weighs approx 2.75 ounces and used a little over 244 yards of the handspun yarn.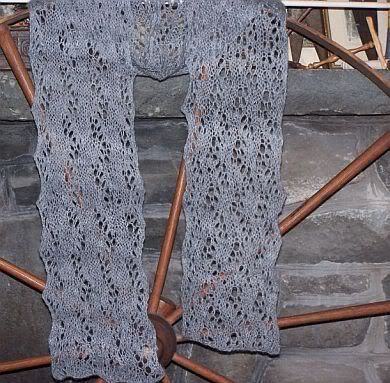 It will be interesting to see how many projects will be completed out of Violette's first shearing..I have just a small amount of fiber left to spin, so possibly one or two more projects to go.