There are two large hemlock trees next to the garden. The porcupine like to visit these trees in winter, to eat and rest in them. I sometimes meet them in the path, at twilight, on my way to lock up the hens. I often see the branches of the hemlock that fall to the ground when they are eating. The whitetail like to clean up what the porcupine drop. I think the porcupine is kind to think of his friends. I imagine the porcupine intentionally snipping off branches to share with the whitetail.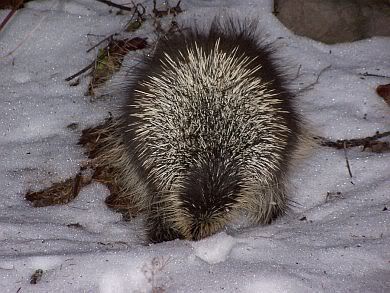 Gaag- from the Moozwaanowe group--designated to the duties of hunting...gathering..and scouting....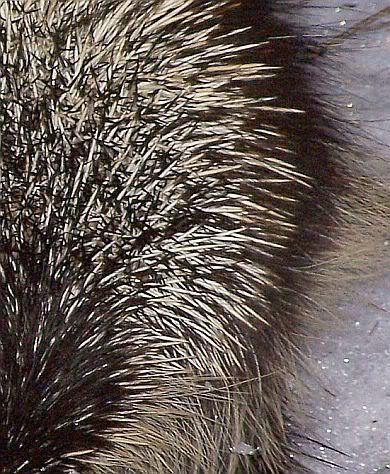 Trust innocence and companionship are words that have been associated with porcupine.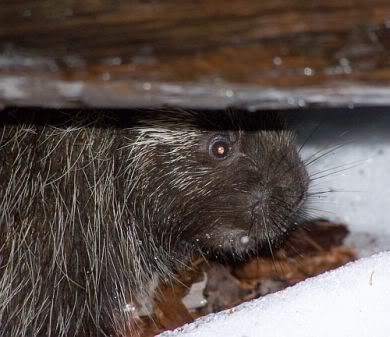 We met briefly under the fallen pine.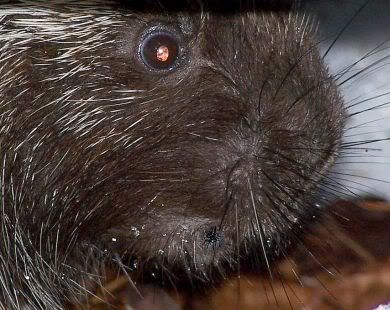 And I found these words to be true.