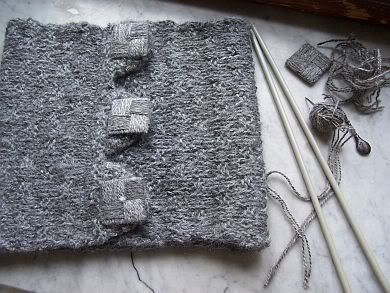 I have finished making a neck warmer. I designed it to fit a mans neck. It is the second piece I have completed from the yarn spun from Violette's blanket.
I carried two strands of a double ply (wpi of 16) over the needles, and knit a simple basket weave stitch.
The button holes were worked separately from the main body with a sort of seed stitched i-cord, and then attached with a 3 needle bind off.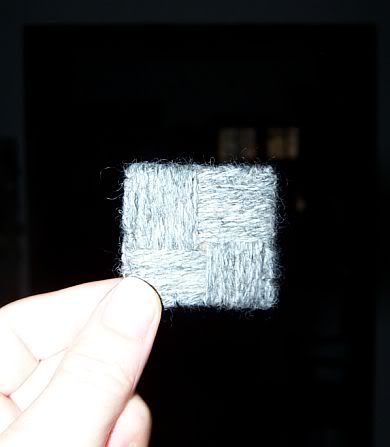 The buttons are hand made and completely washable.
Project notes:
Fiber: 100% handspun Alpaca
278 yards of a 2 ply with a wpi of 16
Needles: 6mm Bernat
Finished size:
width = 9 3/4 inches
length = 22 inches
Buttons: 1 1/2 inches square.
This piece was commissioned by Paco Fino and will be available for purchase.