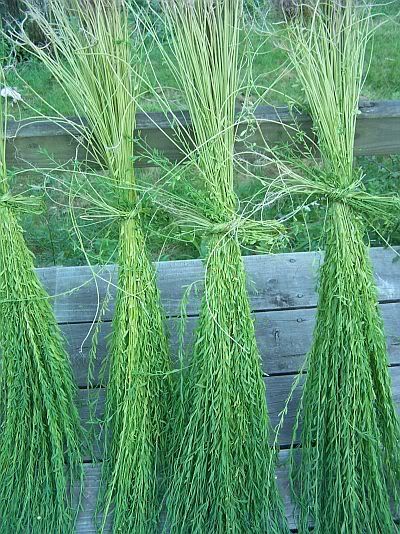 Manise had asked if the flax I was spinning in the previous post, was the flax I have harvested from my garden. The answer is no. The flax I was spinning came from Belgium. It was lovely! I dream of have such good results with the flax from my garden!
I am still pulling my flax. Pulling it at different intervals is necessary, it is not ripening at once, and I am experimenting and keeping notes. I have been making sheaves of several handfuls, a little larger than a quarter, no bigger than fifty cent sized bundles.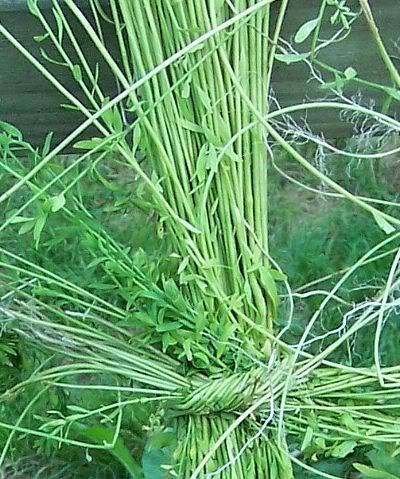 I tie them together with a farmers knot, using smaller strands of flax.
While pulling, I think of how beautiful these plants are, and I am grateful for the harvest of my small plot. One can only imagine how important a good crop of flax must have been to our ancestors.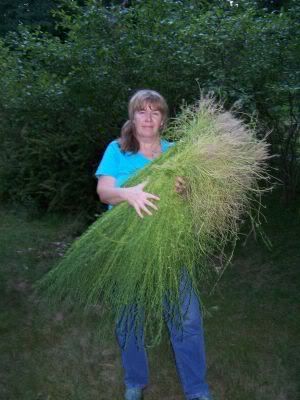 When I have many sheaves, I carry them to the south side of the deck, where they hang to dry.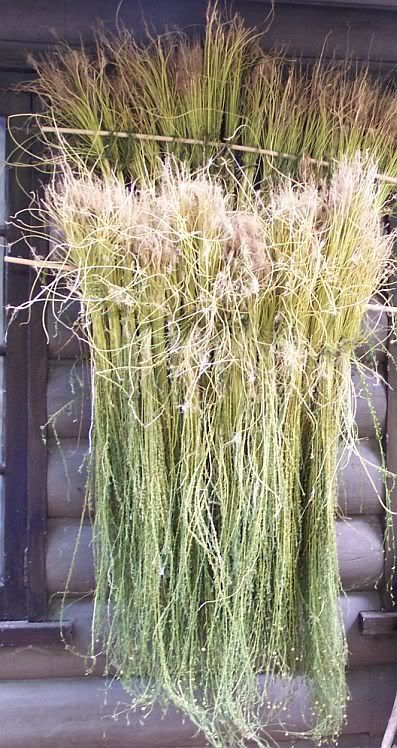 The sheaves look beautiful to me when the sun strikes them. Once they are dry like hay, I will ripple the seed heads.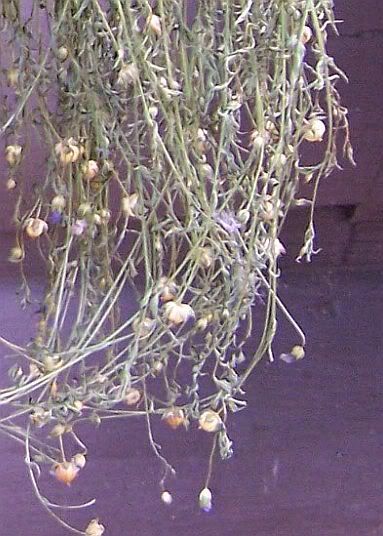 I finished pulling the flax a few days ago. With the smaller bits that were left in the field, I made a flax maiden.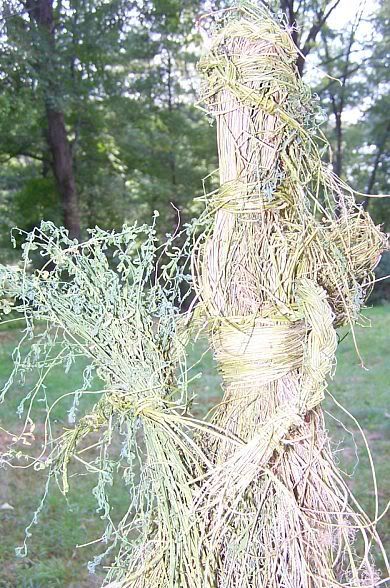 She will guard over the retting process (and next years field), and hopefully make sure everything turns out just right! After all this work and time, if the flax is not retted correctly, all will be lost!