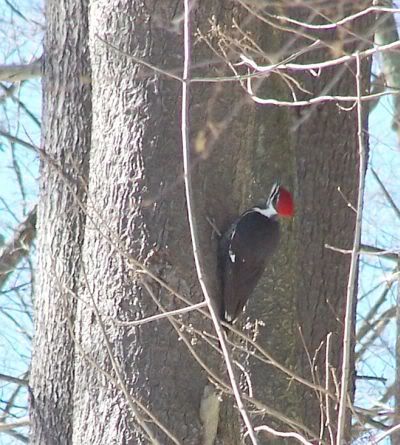 Lately, there has been a Pileated woodpecker that has been eluding me. I cannot seem to get a good photograph of it, perhaps it is shy.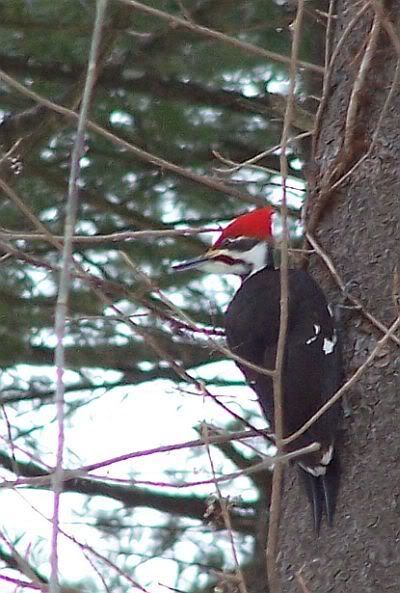 I hear her in the morning. Tap- tap tap..slowly...working on the tree nearby my window. Sometimes she will pause, and cuk, cuk, cuk. I'm pretty sure that she is a she because of her markings. If she is creating a new nest hole, it could take her up to six weeks to complete. The ground below the tree is littered with the product of her efforts. She is working the tree in several locations.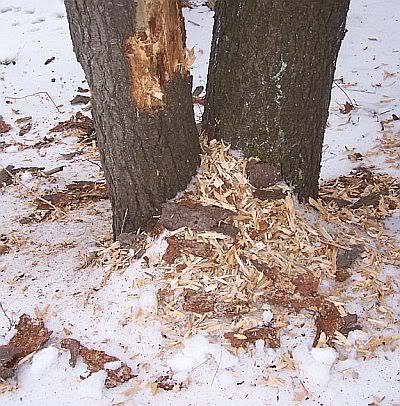 I look around to see if I notice a male nearby, but I don't. If her mate is around, he would be helping with the excavation. The nest cavity is long and rectangular.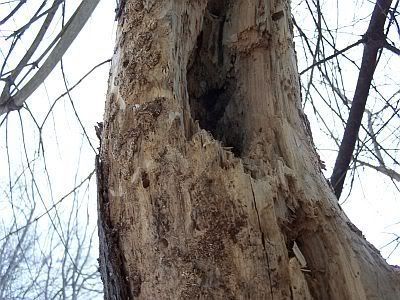 Watching her, I am influenced. I decide to make a cap from the inner coat of the Shetland Fleece I have been working with. I made several batts with the drum carder and dyed the wool in the electric turkey roaster.... Jacquard Acid Dye - Crimson. And then, using a wet felting method, I fashioned the cap. There was still a lot of VM that needed to be removed. I used a felting needle and tweezers to pick it out. Tedious work.
Next, I used the locks of a Finnsheep that I have been teasing to ready them for spinning. As I sorted through the pile, I selected the ones with the most length to them. I used a thrum method, and knit a band,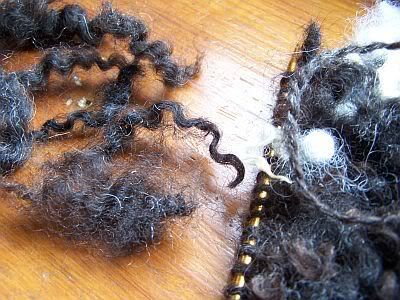 which I finally attached to the cap using a basting stitch.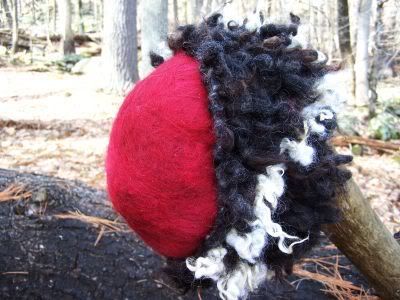 If you would like to read more about these wonderful birds, or hear the call that they make, I have added these links.
The first link has some wonderful close up photographs --including the long tongue that they use to extract insects from under the bark.
The other two can be found here and here.
post script: Thanks to the sharp observations of Manise, the bird in the above photos appears to be a male...note : "it has the red mustache stripe- therefore is a male!"