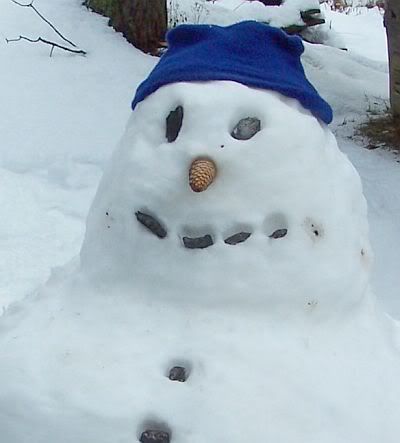 In light of the inclement weather we have been having, I decided to build a snowman to ward off the evil winter spirits. I placed a broom in his hand, and entrusted him with the task of keeping the cars and walkways swept clean of snow.
If the snowman takes care of his share of the sweeping, that will give me more time to knit.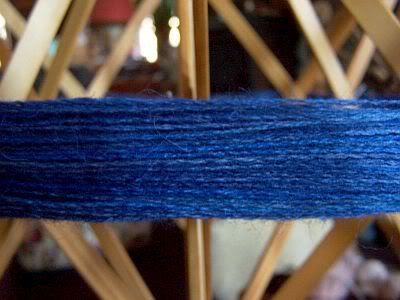 Look what I am working with. A beautiful Alpaca and Silk blend from Ball and Skein. I have it wound into a center pull, ready to go for this project....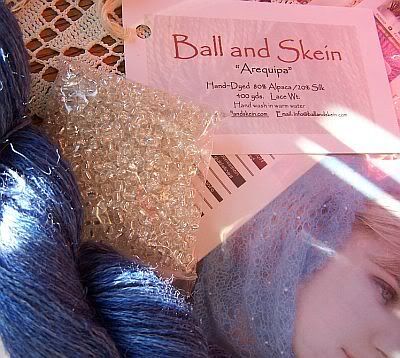 After I read over the pattern and realized that I was not familiar with the cast on and cast off methods, I decided to work up a test run in some stash yarn. That way I will work the bugs out and be ready to knit the Alpaca/Silk without risk of having to frog.
So far...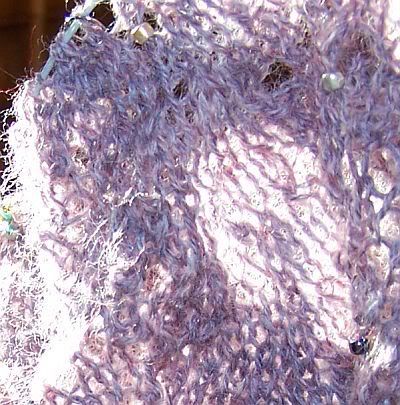 I really like this pattern! It is a fun knit, and I get a kick each time I come to beaded round. I'm putting the beads on with the threaded floss method, and it works nicely. It is nice to be working with a little sparkle at this time of year...for some reason, I keep noticing sparkling beads everywhere....