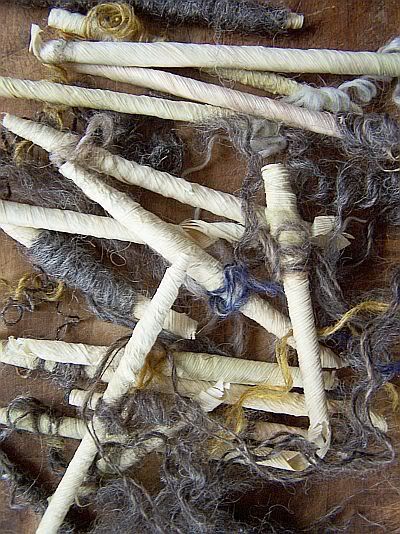 I'm finished, all that remains are the empty quills.
For the most part, the lazy kate I made for the Great Wheel is functional..but it is not without it's quirks. It needs tweaking. I ran into problems with removing and replacing the cops. It was humorous to me that my husband noticed this before I even started plying, and warned me that I should make adjustments to the kate, least I run into troubles. He is not a spinner, but I suspect that he watches me and observes what I am up to when I'm not looking. The kate will have to be modified before it works properly.
It was not just the lazy kate that gave me trouble, sometimes it was the original construction of the cops. Several of them would snarl on themselves as I would unwind. I expect that with more practice, I will perfect my cop construction. Now that I know the size and shape that is desirable for plying, I will know what to shoot for when I am spinning. Being self taught has many disadvantages and time is lost on trial and error activities, but there are always lessons learned.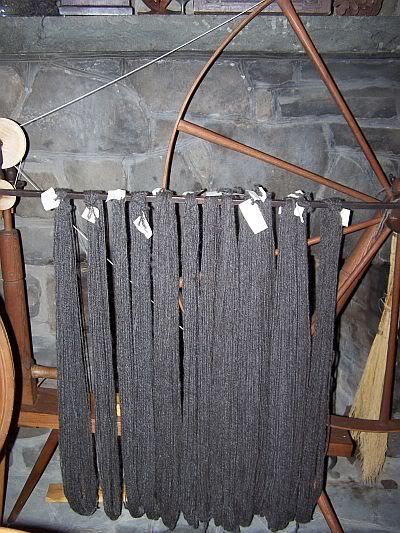 Once I filled the spindle with the plyed yarn, I released the tension on the drive band from the wheel, and wound off directly to the nod. I then washed the skeins and blocked them to dry.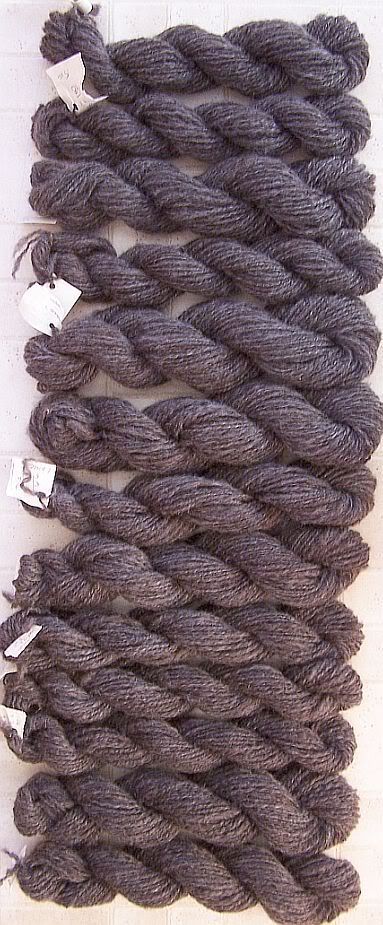 Stats... Romney wool roving from Two Wool Crazy Ladies, one pound purchased at Endless Mountains Fiber Festival September 2007 ($28.00)
approx 1250 yards per pound of a soft woolen spun yarn with a wpi of 12 to 14
It is impossible to figure an accurate tpi..my plying is very inconsistent at this point in time (as is the overall yarn!)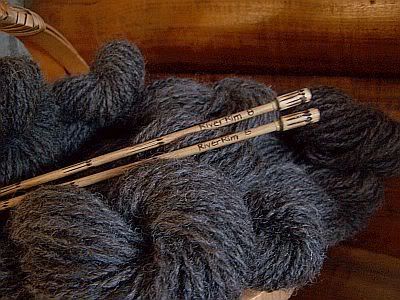 Not sure where this yarn is going from here...I think it needs to marinate in my wool basket for a spell....