The broccoli is starting to come in. I find that if I try to pick and freeze just a little bit every day, it is not such an overwhelming task.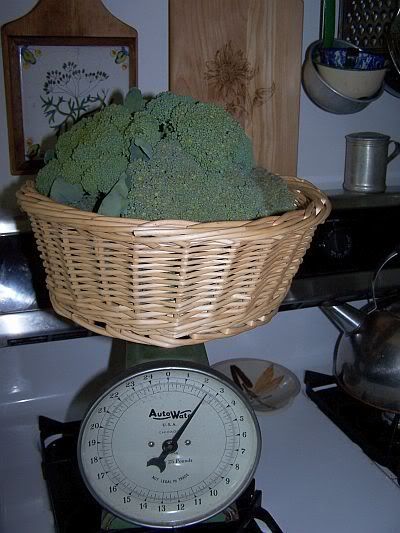 About 3 pounds a day is just right.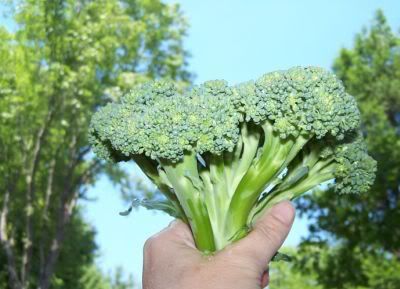 They do look like little trees, don't they?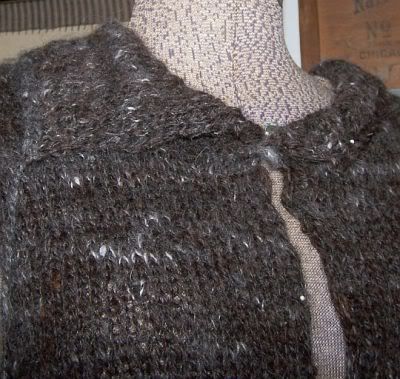 The collar is now finished on the Jawbreaker Cardigan. I still have to sew in the sleeves and side seam. And sew the button on. This is the last project that I will ever do using Jacks wool. It is somewhat sad to be finishing it. The wool feels wonderfully soft and cushy.