The peas needed to be picked today. They would not wait another day. I had started to pick them yesterday, and several days before, but I always got busy doing something else (weeding) and the peas stood waiting. They would not wait anymore.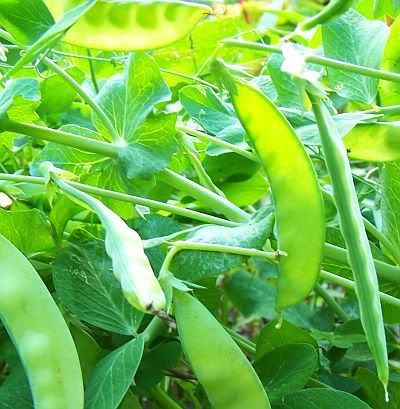 This is snowbird...not my favorite variety, but they were available and I planted them 3 inches apart in double row that was 25 feet in length. I planted them back in April. Sixty something days ago.
After waiting all that time for them to grow, picking was an enjoyable task, the weather was perfect, nice and cool. Peas like cool. The bed of oswego tea, or bergamot..or do you say Monarda...anyway..there is a big raised bed of bee balm directly next to the peas. The Monarda is blooming, and the hummingbirds were all over it. I hid in the pea patch while I was picking, and watched the courtship pendulum dance of the males.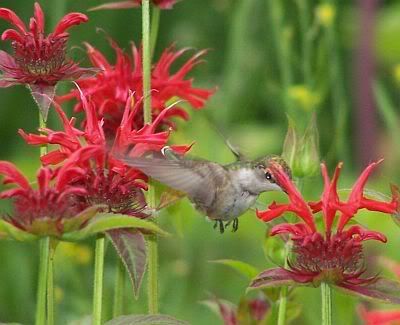 The females seemed too busy pollinating to watch the males, who were making an increasingly wide arc, until it was almost a half circle. They were dipping and diving and showing their ruby red throats..which looked quite nice next to the red of the monarda.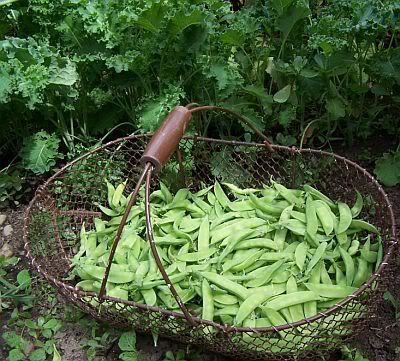 The first picking of peas yielded 3 pounds and 2 ounces. Not bad, but not as good as I would have wanted. I will not grow Snowbird again. The flavor is nice, and I munched on a few peas fresh from the vine...there are always a few that don't make it into the house. I also gave a bag to a neighbor who happened by as I was picking.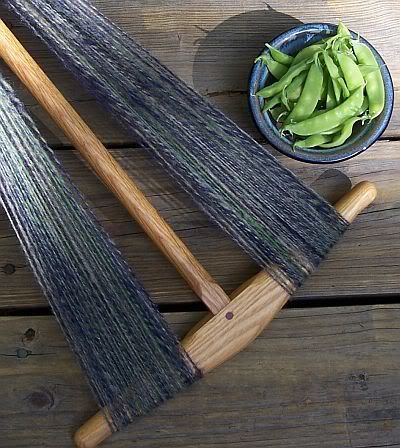 There was also a bit of spinning this morning...88 yards...spun on the Great Wheel, and plied on the Ashford. It came to me in the form of roving, Judy passed it to me from Delly Delights, but was prepared by the Drafting Zone. It didn't have a name, so I am calling it "pea harvest".