It was a beautiful day for walking...the sky a bright blue, the sun warm on your face, and the wind was just light enough to play with your hair. It is the kind of spring day that begged me to put on my sneakers for a walk. oh dear, I have not worn sneakers for a walk in a long time, and I am sure to get my sneakers full of mud...but I decide it is just too nice of a day to wear my tired old boots for a walk.
You can feel the difference right away. You get that feeling...the one where you can run faster and jump higher...it's the feeling that puts a bounce in your step, makes your hair swing when you walk...it is, the feeling of springtime.
I headed down to the river to climb on the rocks...the water was high, the riverrim looked different from just a few short weeks ago...it went from this...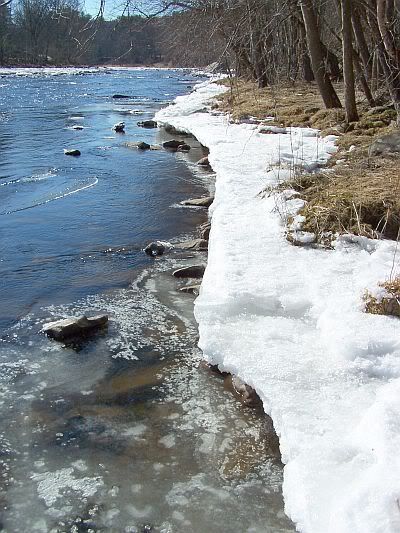 to this....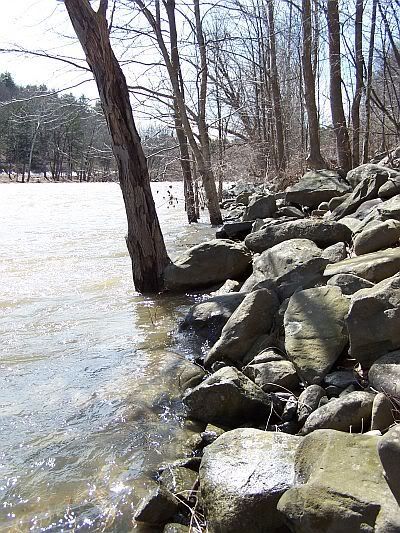 I found evidence of how hard winter can be on some, the bones of one who did not survive it.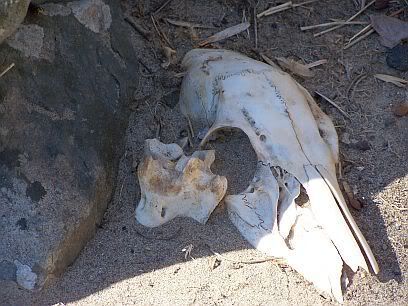 I have heard that deer that are wounded during hunting season, will go to the river to die. The bones were bleached white and made clean by the sun and the river water. I saved a small thin one, to make a needle out of.
I climbed around the rocks some more...my ankles slightly weak without the support of my boots. I found some nice driftwood, some of which I saved for use in future projects...I saw some stone flies, and some of these...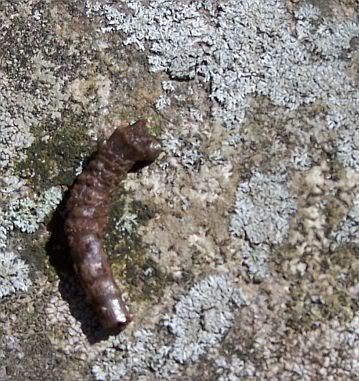 which I am sure the trout are eating...