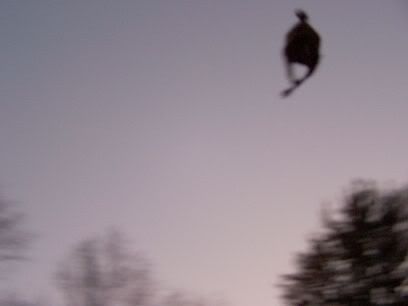 Woo Hoo! Did I throw my hat in the air because it is so warm that I do not need it? Or perhaps because I have reason to celebrate? Actually, it is a bit of both...life just got a little bit easier for me today, and that calls for hat tossing!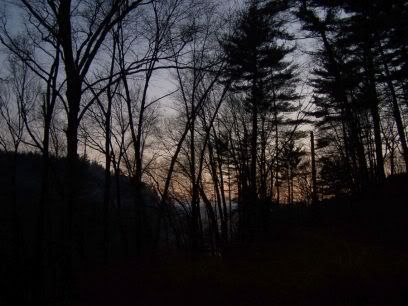 I was so busy today, that I really didn't get a chance to enjoy a Wednesday walk. Life is like that. I headed out just as the light was fading, and it was really beautiful... for a few fleeting moments.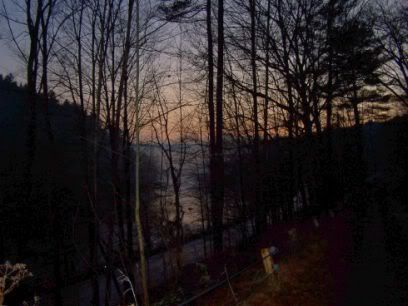 The fog was rolling in along with the darkness. Fog with a waning moon means there will not be much light around here tonight, and it will be dark, like an ink well.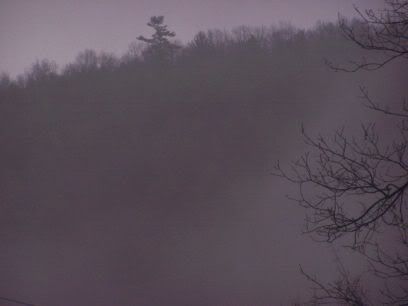 I don't feel comfortable with the darkness, it is for the nocturnal...and bears. I remember a bad dream I had recently, about bears, and decide to head back to the house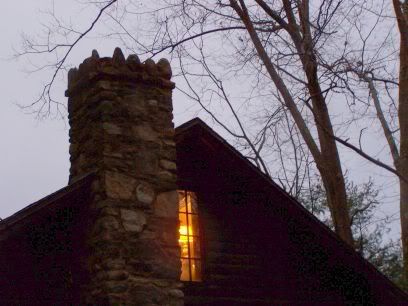 ...where the light is so inviting and comforting.