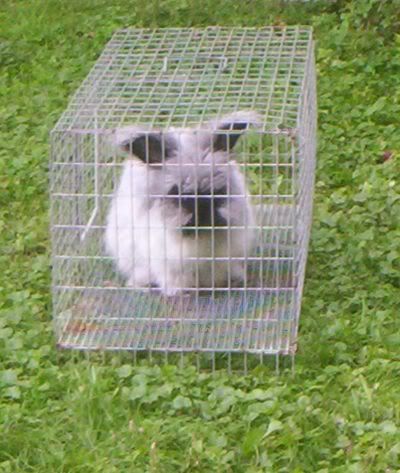 Today was a day for bunny chores. Autumn is a good time for an overhaul of the hutches..and we recently put a new roof on Jack's hutch...but the inside needed a good cleaning. He watched from the safety of the wire cage while I used the propane torch on the inside of his hutch. I like to use the flame to burn off any little critters that may be hiding in the crevices. It also burns off any stray hairs that have accumulated on surfaces.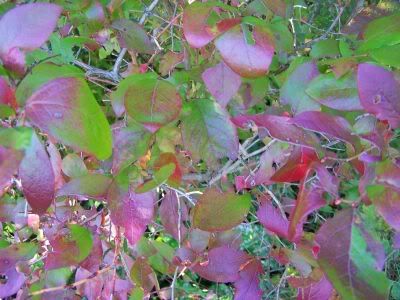 When I was finished, he received some fresh hay and a treat of a few branches of blueberry bush to munch on. He likes blackberry branches too, they were not nearly as colorful as the blueberry.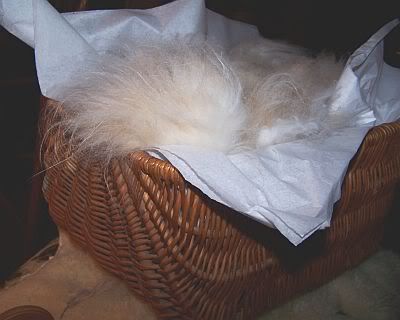 Lakota received a clipping and gave me a nice basket full of wool with a 4 inch staple. I could have waited to clip her, but I wanted to keep her on a 3 month rotation.
I am almost finished with the Icelandic bag, and needed to fingerloop another strap. One just didn't seem like enough. I made the straps to be worn over the head and across the chest.