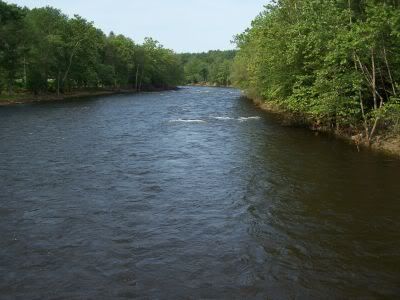 The river looks so calm this morning, a different scene from a few weeks ago.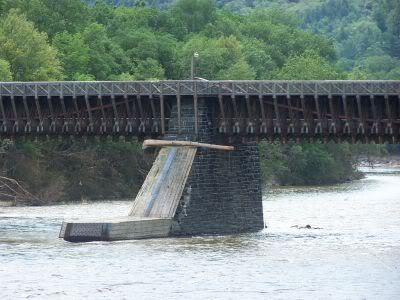 This tree wedged at the top of the bridge, is a tell-tale sign of just how high the water was.
I decided to take a walk along side the river rim today, thinking maybe I would find some interesting pieces of driftwood...but everything was washed downstream. The river left few treasures to be found along my rim. I did find a big piece of plastic something or other that was wrapped around the River Birch Tree.
I looked up over my head, and saw bits of flotsam. The flotsam made me realize that where I was standing I would have been well underwater during the flood.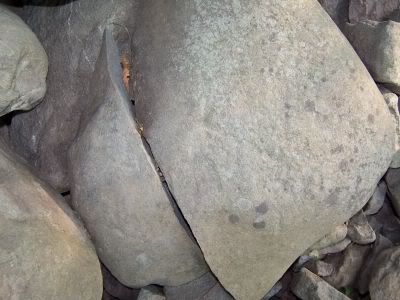 I looked down at my feet and wondered if some of the rocks had cracked under the pressure of the force of the water.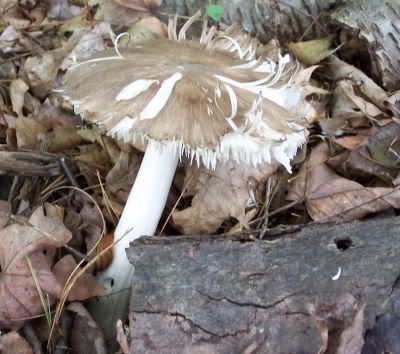 The recent rain has moistened the wood, the forest floor begins to bloom. Is it a mushroom or a toadstool, I wonder? Only a mycologist would know for sure.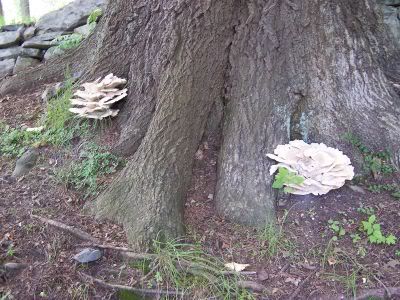 and closer...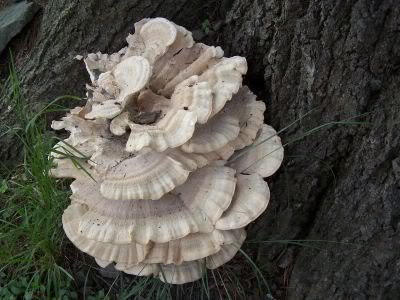 The frogs enjoy the moist climate too. We seem to have more than our share this summer. These two sit poised, ready to leap if a chicken walks by...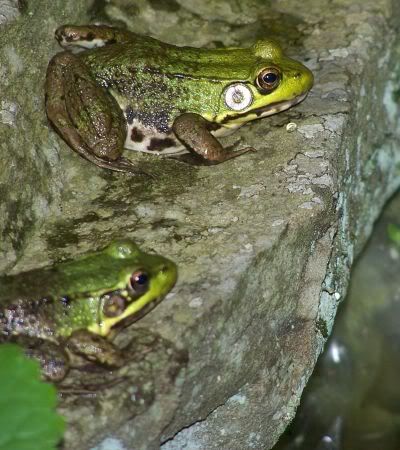 I have finished the embossed leaves socks from the winter issue of interweave knits. I enjoyed this pattern design by Mona Schmidt, and will most likely make another pair. These are slightly large for me, so I will use a smaller needle next time. This was the first time I knit a pattern from a chart. There were times that I was tempted to write the pattern long hand, but I remained true to the challenge that I set for myself, and used the chart throughout. One thing that helped me was to print out a larger version of the chart. After two pattern repeats, I had it memorized and did not need to look anyway.