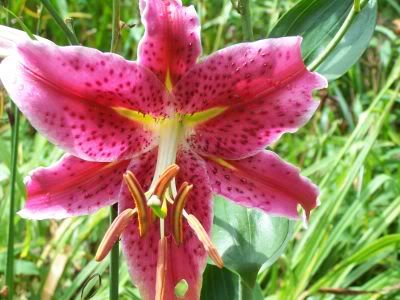 no wonder they call this one "stargazer"....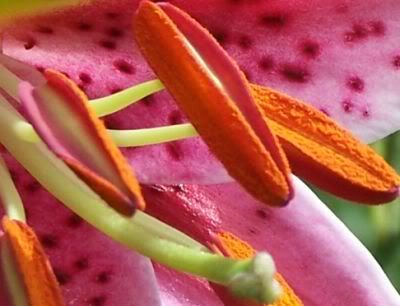 beware the pollen from the stamens...it will stain your clothing, table cloth or skin...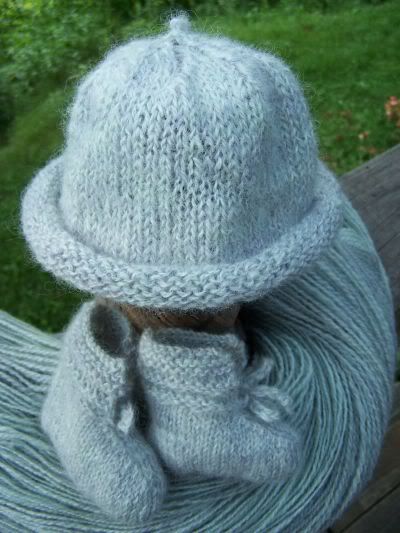 finished the hat to go with the booties. the pattern was a freebie found
here...
And the yarn is the handspun I am still working on spinning up. It is very soft. The blend is finn/alpaca...should be soft enough for the baby...it was a pleasure to knit with! I purchased the roving from
my good friend
.